Waiting on Wednesday: Behold the Dreamers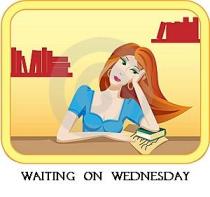 "Waiting On" Wednesday is a weekly event, hosted at Breaking the Spine, which encourages fellow bloggers to spotlight upcoming releases that we're excited about.
My "Waiting On" Wednesday selection for this week:
Behold the Dreamers by Imbolo Mbue
Publication Date: August 23, 2016
From Amazon:
A compulsively readable debut novel about marriage, immigration, class, race, and the trapdoors in the American Dream—the unforgettable story of a young Cameroonian couple making a new life in New York just as the Great Recession upends the economy.
Named one of BuzzFeed's "Incredible New Books You Need to Read This Summer"
Jende Jonga, a Cameroonian immigrant living in Harlem, has come to the United States to provide a better life for himself, his wife, Neni, and their six-year-old son. In the fall of 2007, Jende can hardly believe his luck when he lands a job as a chauffeur for Clark Edwards, a senior executive at Lehman Brothers. Clark demands punctuality, discretion, and loyalty—and Jende is eager to please. Clark's wife, Cindy, even offers Neni temporary work at the Edwardses' summer home in the Hamptons. With these opportunities, Jende and Neni can at last gain a foothold in America and imagine a brighter future.
However, the world of great power and privilege conceals troubling secrets, and soon Jende and Neni notice cracks in their employers' façades.
When the financial world is rocked by the collapse of Lehman Brothers, the Jongas are desperate to keep Jende's job—even as their marriage threatens to fall apart. As all four lives are dramatically upended, Jende and Neni are forced to make an impossible choice.
Advance praise for Behold the Dreamers:
"Imbolo Mbue would be a formidable storyteller anywhere, in any language. It's our good luck that she and her stories are American."—Jonathan Franzen, National Book Award-winning author of Purity and Freedom
"Dazzling, fast-paced, and exquisitely written, Behold the Dreamers is one of those rare novels that will change the way you see the world. Imbolo Mbue is a breathtaking talent."—Christina Baker Kline, #1 New York Times bestselling author of Orphan Train
"Who is this Imbolo Mbue and where has she been hiding? Her writing is startlingly beautiful, thoughtful, and both timely and timeless. She's taking on everything from family to the Great Recession to immigration while deftly reminding us what it means to truly believe in 'the American dream.'"—Jacqueline Woodson, National Book Award–winning author of Brown Girl Dreaming and Another Brooklyn
"It's rare that a book is so fascinating, so emotionally compelling, and so beautiful that I literally can't put it down. I picked Behold the Dreamers up one evening before bed. I turned the last page at dawn. It ruined the next day for me—I wasn't much good for anything but a nap—but it was worth every lost hour."—Ayelet Waldman, New York Times bestselling author of Love and Treasure
"A beautiful book about one African couple starting a new life in a new land, Behold the Dreamers will teach you as much about the promise and pitfalls of life in the United States as about the immigrants who come here in search of the so-called American dream."—Sonia Nazario, author of Enrique's Journey and winner of the Pulitzer Prize
"Among the spate of novels forged in the crucible of the previous decade, Mbue's impressive debut deserves a singular place. . . . Realistic, tragic, and still remarkably kind to all its characters, this is a special book."—Kirkus Reviews (starred review)
* * * * *
I'm excited about this one because it just sounds like it's going to be a such a powerful and emotional read. The blurb on Goodreads recommends it to fans of Chimamanda Ngozi Adichie's Americanah and Jhumpa Lahiri's The Lowland, which were both excellent books.
I'd love to hear what upcoming book releases you're waiting on this Wednesday? Leave me your link in the comments below and I'll stop by and check out your WoW selection for this week. 🙂
https://thebookishlibra.com/wp-content/uploads/2016/08/behold-the-dreamers.jpg
1200
796
Suzanne
https://thebookishlibra.com/wp-content/uploads/2018/06/trimmed-Copy-of-Bookish-Logo-copy.png
Suzanne
2016-08-03 06:21:50
2016-08-06 09:22:59
Waiting on Wednesday: Behold the Dreamers