"Waiting On" Wednesday is a weekly event, hosted at Breaking the Spine, which encourages fellow bloggers to spotlight upcoming releases that we're excited about.  It is a meme that I have  loved participating in since I first started blogging, but as Jill is no longer actively posting, from now on I'll be linking to Can't Wait Wednesday, hosted by Tressa at Wishful Endings, which is a spinoff of the original WoW meme.
* * * * *
My selection for this week is HELLO STRANGER by Katherine Center. I'm actually embarrassed that I'm only just now posting about Katherine's new book on my blog because she's one of my auto-buy authors and Hello Stranger is, by far, one of my most anticipated reads of 2023.  Needless to say, I can't wait to read this one.  Katherine is such a wonderful storyteller and I'm so curious to see how she incorporates face blindness into this romance. I do have an arc of Hello Stranger and I'm hoping to dive into it either later this week or over the weekend so I can come back and share my thoughts with you.
HELLO STRANGER by Katherine Center
Publication Date: July 11, 2023
by St. Martin's Press
From Goodreads:
Love isn't blind, it's just little blurry.
Sadie Montgomery never saw what was coming . . . Literally! One minute she's celebrating the biggest achievement of her life—placing as a finalist in the North American Portrait Society competition—the next, she's lying in a hospital bed diagnosed with a "probably temporary" condition known as face blindness. She can see, but every face she looks at is now a jumbled puzzle of disconnected features. Imagine trying to read a book upside down and in another language. This is Sadie's new reality with every face she sees.
But, as she struggles to cope, hang on to her artistic dream, work through major family issues, and take care of her beloved dog, Peanut, she falls into—love? Lust? A temporary obsession to distract from the real problems in her life?—with not one man but two very different ones. The timing couldn't be worse.
If only her life were a little more in focus, Sadie might be able to find her way. But perceiving anything clearly right now seems impossible. Even though there are things we can only find when we aren't looking. And there are people who show up when we least expect them. And there are always, always other ways of seeing.
* * * * *
I'd love to hear what upcoming book releases you're waiting on this Wednesday? Leave me your link in the comments below and I'll stop by and check out your CWW selection for this week. 🙂
https://thebookishlibra.com/wp-content/uploads/2023/05/hello-lg-scaled.jpg
2560
1684
Suzanne
https://thebookishlibra.com/wp-content/uploads/2018/06/trimmed-Copy-of-Bookish-Logo-copy.png
Suzanne
2023-05-31 05:35:59
2023-05-29 15:31:51
Can't Wait Wednesday – HELLO STRANGER by Katherine Center
Top Ten Tuesday was created by The Broke and the Bookish in June of 2010 and was moved to That Artsy Reader Girl in January 2018. It was born of a love of lists, a love of books, and a desire to bring bookish friends together.
This week's TTT topic is actually just supposed to be Things That Make Me Instantly NOT Want to Read a Book but life got in the way last week so I missed last week's topic, which was  Things That Make Me Instantly Want to Read a Book, so now I'm combining last week's and this week's topics into one post and giving you five of each.
* * * * *
Things That Will Instantly Make Me WANT to Read a Book
1. FOUND FAMILIES – Doesn't matter the genre, if there's a found family, I want to read about it.
2. BOOKS ABOUT BOOKS OR BOOKISH PEOPLE – Again, doesn't matter the genre,
this kind of book has a special place in my heart and will always be a must read.
3. FAVORITE ROMANCE TROPES – Grumpy/sunshine, enemies-to-lover,
small town romances, and second chance romances are like catnip to me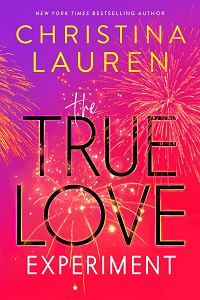 4. NEW RELEASES BY AUTO-BUY AUTHORS – Again, pure catnip for me.
Don't even need to read the synopsis to know I'm going to read them.
5. ADULT DEBUTS BY FAVORITE YA AUTHORS – I've been struggling a bit lately with YA books
so I'm always thrilled when a YA author I love tries their hand at writing something non-YA.
Things That Will Instantly Make Me NOT Want to Read a Book
1. LOVE TRIANGLES
2. INSTA-LOVE
3. IMMATURE MAIN CHARACTERS – I'm all for following a character's journey of growth and development
but draw the line when MCs are just so immature that it's painful and cringeworthy every time they speak or think anything.
4. TOO CLOSE TO REAL LIFE (i.e. set during COVID or too steeped in politics).
I don't mind a little politics but as soon as it gets too preachy, I'm done. I read to escape reality, not be further immersed in it.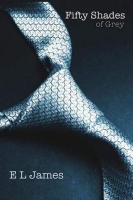 5. CONSISTENT LOW RATINGS AND/OR DNFs
BY TRUSTED BLOGGERS AND BOOKSTAGRAMMERS – If they say it's bad or just won't be a good fit for me, I believe them. 
What are some things that will make you instantly want to either read or not read a book?  Do we share any?
https://thebookishlibra.com/wp-content/uploads/2018/01/TTT-Big2.png
203
500
Suzanne
https://thebookishlibra.com/wp-content/uploads/2018/06/trimmed-Copy-of-Bookish-Logo-copy.png
Suzanne
2023-05-30 05:35:08
2023-05-29 15:15:25
Top Ten Tuesday – 5 Things That Make Me Want to Read a Book & 5 Things That Make Me NOT Want to Read a Book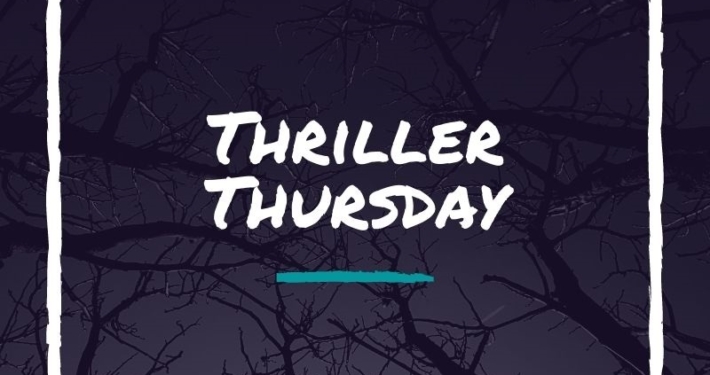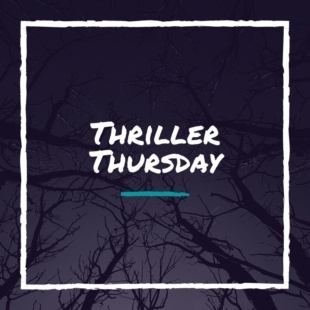 Hi everyone! Welcome to another edition of Thriller Thursday with Sharon. I hope you all are doing well. I am good, glad the weather is starting to get a bit warmer here. This week I am sharing my thoughts on Louise Jensen's, The Fall and Shalini Boland's, The Silent Bride. Both of these books are twisty psychological thrillers and I really enjoyed them.
The Fall
Goodreads
Author: Louise Jensen
Publication Date: April 27, 2023
Publisher: HQ
Louise Jensen has a knack for writing twisty psychological thrillers and her latest book, The Fall, is no exception.
Kate Granger and her twin sister Beth are celebrating their fortieth birthday with a party and everything is going great. Kate feels like the luckiest woman in the world.  But the day after the party, Kate's world comes crashing down. Her fifteen-year-old daughter, Caily, is found unconscious under a bridge near their home and now lies in a coma. The police do not think it was an accident and as they investigate what happened to Caily, they find that not everyone in the family was where they said they were at the time Caily was hurt and that they all are hiding secrets. As the secrets are revealed, the once close family starts to be torn apart and all of their lives are in danger.
This book is told from multiple POVs and I loved getting bits and pieces of information from each person. The more secrets that were revealed the more I suspected everyone of attacking Caily. I also really liked getting Caily's POV. Her chapters started a few months prior and added a lot more suspense to the mystery. With all the twists and turns that was going on, I was totally taken off guard and could not believe it when the person responsible for hurting Caily was revealed. Good job on that one Louise Jensen.
Jensen also created a lot of family drama. Kate and her twin sister Beth were always close, as were Caily and Beth's daughter Tegan. But as the investigation started breaking holes in Tegan's account of her whereabouts, Kate and Beth also started breaking apart as both mothers were defending their daughters. But even though their relationship was fracturing some, they were also still there for each other when push came to shove and their lives were in danger. I loved how realistic their relationship was in this situation. Even when my brothers and sisters and I are at odds with each other, we are still there when one of us needs help.
I think Jensen did a great job in creating a setting that added to the mystery and eeriness of the book. The story takes place in December, so it was cold and wet. A lot of the story also takes place on the farm that Kate and Beth grew up on, and where Kate, her husband Matt and Caily live with Kate's parents.
As well as all the main characters, this book also had a lot of secondary characters that just added to the suspect pool on who attacked Caily.
If you are looking for a twisty and suspenseful psychological thriller, packed with family drama and secrets, with an ending that you will not see coming, then I recommend Louise Jensen's The Fall. 4 Stars
The Silent Bride
Goodreads
Author: Shalini Boland
Publication Date: June 1, 2023
Publisher: Thomas & Mercer
Imagine walking down the aisle to get married, only to get to the altar and not recognize the man standing where your groom should be. Kind of freaky right? Well, that is the premise of Shalini Boland's newest book, The Silent Bride. And it was very much a freaky and wild ride.
Alice Porter has found the man of her dreams in Seth Evans and after a whirlwind romance the two are engaged to be married. Alice could not have been happier, but her wedding day was anything but happy. As Alice is walking down the aisle on her father's arm, she stops as she gets closer to the altar, because the man standing where Seth should be is not Seth. Her father and everyone else in the church try and reassure Alice that it is Seth and to go ahead with the wedding, surely it is just her nerves playing tricks on her. But she is adamant that is not the case and this man is a stranger to her. Why is she the only one that does not recognize the man calling himself Seth? Alice sets out to find out what is going on and find her real Seth.
The Silent Bride is told from the POV of Alice, both in the present as she tries to find out what is going on and in the past when she first meets Seth and then follows their romance leading up to the wedding. There are also chapters from an unknown character that really add to the mystery and freakiness of the book. I did not know what to believe and was all over the place at what I thought was going on.
I don't want to say too much as I don't want to spoil anything. I will say I did have a lot of sympathy for Alice. I cannot even imagine what it was like for her to not recognize Seth, all the while everyone around her knew who he was. At first the doctors thought maybe she had prosopagnosia (also known as face blindness) but since it was only Seth and his parents she did not recognize, that was ruled out. But even the thought of having that gave me the creeps. I read a book about that a while ago and I still shiver whenever I think about it. I am glad Alice had the support of her friends as she tried to figure this all out. Her family supported her somewhat, but her parents really irked me at times. Especially when they went to visit her and brought Seth with them, so Alice could talk to him and realize he was the real Seth. I mean really why would they do that? Geesh! Talk about giving Alice a panic attack. I wanted to just smack them.
Shalini Boland's, The Silent Bride is a fast paced read that had me guessing until the very end. And while the reason why Alice did not know Seth was a bit over the top for me, there were a few twists and turns at the end that made me not even care about that.  4 Stars
https://thebookishlibra.com/wp-content/uploads/2021/01/Thriller-Thursday.jpg
800
800
Sharon
https://thebookishlibra.com/wp-content/uploads/2018/06/trimmed-Copy-of-Bookish-Logo-copy.png
Sharon
2023-05-25 05:45:24
2023-05-24 11:06:31
Thriller Thursday Reviews: The Fall & The Silent Bride