Happy Monday everyone. Can you believe it's March already?!  I'm so excited that we're finally getting close to Spring and warmer temps because I'm just over the cold.  Anyway, today I'm sharing two YA contemporary novels that I really enjoyed.  The common thread between them is that they are both set in schools, but beyond that, they are pretty much night and day.
Perfect on Paper
Goodreads
Author: Sophie Gonzales
Publication Date: March 9, 2021
Publisher:  Wednesday Books
FTC Disclosure: I received a complimentary copy of this book from Netgalley.  All opinions are my own.
Perfect on Paper by Sophie Gonzales was such a fun and delightful read.  It follows Darcy Phillips, a bisexual teen, who has managed to commandeer a locker at her high school and uses it to anonymously dispense relationship advice to her fellow classmates.  Students write letters and enclose a $10 fee and their email address, and after school, Darcy empties the locker and takes the letters home so that she can respond to them.  What could possibly go wrong with this scheme?  Enter Brougham, a member of the school's swim team, who catches Darcy in the act of retrieving letters from the locker.  Rather than rat her out, however, Brougham tells Darcy he desperately needs her help and wants to hire her to help him win his ex back.  Again, what could possibly go wrong here?
For me, the most fun about this book was Darcy herself and what a perfectly imperfect character she is.  She gives this business of hers her all, truly going out of her way to research the psychology of relationships and provide thoughtful answers to each of her classmates' questions.  Even though what she is doing is morally and ethically questionable, Darcy truly believes she is helping people and wants everyone to be happy.  But when it comes to Darcy's own love life, however, she's basically a hot mess and can't follow her own advice.  For example, Darcy is in love with her best friend, Brooke, but she can't work up her nerve enough to tell Brooke how she feels. Instead, she goes out of her way to sabotage all of Brooke's relationships so that Brooke stays in her orbit and available in case she ever does work up the nerve.  Darcy's flaws in this area just made her all the more lovable of a character for me and I just wanted her to find her own happiness the way she was so intent on everyone else finding theirs.
There was really just so much to love about this book.  In addition to adoring Darcy, I also really adored Brougham.  He comes across as arrogant and obnoxious at first but it becomes clear over time that he is soft boy with a very dysfunctional home life, who just really needs a hug.  I loved watching his friendship with Darcy evolve as they worked together and got to know each other better.
In addition to being a fun and super cute read, Perfect on Paper also tackles some important topics such as biphobia. I was a huge fan of the Q and Q (Queer and Questioning) Club where queer students could meet up and discuss whatever is on their minds.  Darcy is the student who brings up biphobia as she discusses how people question whether or not she is actually queer if she has a boyfriend rather than a girlfriend. I loved that she had a group like this she could go to and receive support and validation from her peers.
Perfect on Paper is just an all around wonderful read and it really does have something for everyone. Friendships, flawed characters, humor, drama, teen angst, and so much more.  If you're looking for a fun read that will leave you with a contented smile on your face, this is the book for you.  4.5 STARS
The Castle School (for Troubled Girls)
Goodreads
Author: Alyssa B. Sheinmel
Publication Date: March 2, 2021
Publisher:  Sourcebooks Fire
FTC Disclosure: I received a complimentary copy of this book from Netgalley.  All opinions are my own.
Moira Dreyfuss is seventeen years old and she lives in Manhattan.    Even though she lives in one of the most exciting cities in the world, Moira feels alone.  Her best (and only) friend, Nathan, has recently lost his battle with cancer and Moira is truly struggling to cope with this loss.  She starts skipping school, acting out, refusing to eat, and even uses a fake ID to get a tattoo behind her parents' back.  At their wit's end because they don't know how to help her, Moira's parents opt to send her away to The Castle School, a boarding school located in rural Maine along the coast.  The headmaster is a doctor so not only will Moira attend classes to continue her school, but she will also attend therapy sessions with the headmaster.
As the school's name implies, The Castle School is just that, a castle, and it looks like something out of a Gothic novel.  Couple that with bars on the windows and the confiscation of all electronics and Moira is practically a prisoner, completely cut off from the outside world.  I think because of this eerie, remote setting and the way Moira is introduced to the school, I was expecting this novel to be a mystery, thriller, or even a horror story (something along the lines of a Miss Peregrine's Peculiar Children novel), but it's none of those things.  While there are a few small mysteries sprinkled throughout, by and large, The Castle School (for Troubled Girls) by Alyssa Sheinmel is a YA contemporary that explores grief, mental illness, and dysfunctional family relationships.
There are actually twelve girls in all at the school, but Moira is the one we follow most closely.  We follow her as she meets and gradually begins to bond with the rest of the girls and as she learns why each of them has ended up at the school.  Each girl's story was just as heartbreaking and lonely as Moira's, and each girl also had a history of mental illness, so it was great to watch them all bond and act as a support system for each other.  Aside from watching Moira interact with these girls and start to form friendships, we also follow Moira to her therapy sessions, which were unusual, in part because Moira is so resistant to the idea of exploring her own thoughts and feelings about where she is in life.  Instead, she spends most of her sessions asking the Doctor questions about his school.  Why a castle?  Why only twelve girls?, etc.  He patiently humors her and answers her questions as he waits for her to come around and willingly discuss why she has landed at his school.  I found that doctor/patient relationship quite interesting to watch develop, particularly because it is through Moira's questions that we learn more about the school and rhyme or reason as to why the doctor runs thing as he does.
In addition to being an exploration of grief and mental illness, The Castle School (for Troubled Girls) is also a coming of age story in the sense that Moira has to figure out who she is and what her place in this world is without her best friend by her side. Moira's journey is heartbreaking at times and the author does a wonderful job of making the overall story a compelling one that I found myself completely invested in.  3.5 STARS
https://thebookishlibra.com/wp-content/uploads/2021/02/march-reviews.jpg
1240
1747
Suzanne
https://thebookishlibra.com/wp-content/uploads/2018/06/trimmed-Copy-of-Bookish-Logo-copy.png
Suzanne
2021-03-01 05:35:22
2021-03-01 07:03:11
Reviews: PERFECT ON PAPER & THE CASTLE SCHOOL (FOR TROUBLED GIRLS)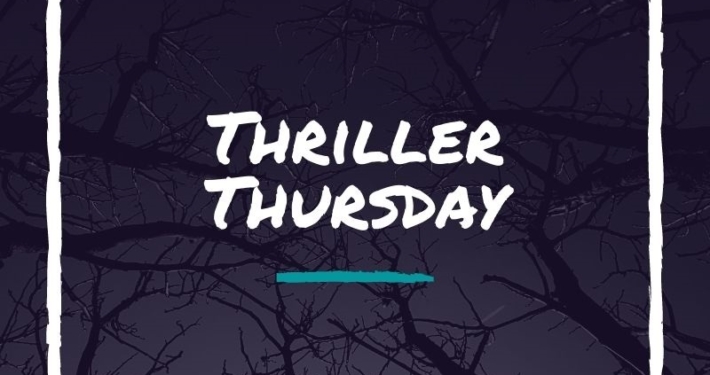 Hi everyone!  It's Sharon, so you know what that means… Thriller Thursday!  This week I have the psychological thriller, Circle of Doubt, and the domestic thriller, The Wrong Family.   Both of these books kept me fully engrossed and had twists I did not see coming.
Circle of Doubt
Goodreads
Author: Tracy Buchanan
Publication Date: January 5, 2021
Publisher: Lake Union Publishing
Emma and Dele adopted Isla 9 years ago when she was almost 2 years old.  Emma, Dele and Isla live in a small town called Forest Grove, just outside of London.  Emma has always been shy, so she really has no friends in their community. The one person she can turn to when she needs support or advice is her sister, Harriet. And Harriet is the only person (aside from their father) who knows the terrible secret that Emma has been hiding for years.
One day while dropping Isla off at school Emma runs into her new neighbors, Tatjana and Lawrence. Emma cannot believe how much Tatjana looks just like Jade, Isla's birth mother. Emma tries to tell herself there is no way she can be Jade.  Jade was a 17-year-old drug addict, and this woman is beautiful and sophisticated and nothing like the troubled teen Emma remembers.  But when Tatjana takes too much of an interest in Isla, Emma's suspicions start to grow. Then strange things start happening to Emma that make her look and feel like a bad parent.  She receives an email saying the deadline to pay for a school trip was pushed out when it wasn't. Then she starts missing school notices (including one saying it was dress down day, so Isla went to school in her uniform). Someone also starts rumors about Emma and the husband of her only friend, and a dead crow is placed in the front grill of Emma's car.  Who is behind all of this? Could Jade really be back to try and take Isla away? And will the awful secret that Emma has been hiding come back to haunt her?  Emma is not going to give up her daughter without a fight, so with the help of her sister Harriet, Emma tries to find out if Jade and Tatjana are one in the same and if she is behind everything that has been happening.
The book is told through the POV of Emma and also through chapters that are letters "written" to Isla from an unknown source. The letters explain the plan to unravel Emma and why this person is doing what they are doing. I liked how the story was presented this way. Even though we find out about halfway through the book who is behind everything, the tension and suspense still ramped up as we are reading everything that is happening to Emma and what she was going though. And knowing who was writing the letters just added to the tension.
I really liked how Emma faced everything that was happening head on. And even though at times she thought she was not being a good mother, she really was. When things got tough, she would not let it show to her daughter. She put on a brave face for Isla no matter what she was feeling. And when push finally came to shove, her momma bear claws came out.
I will say the book started off a bit slow for me, but the tension and suspense took off the more I got into it.  And there was one twist near the end that totally got me and made my mouth drop open.   3 ½ stars
The Wrong Family
Goodreads
Author: Tarryn Fisher
Publication Date: December 29, 2020
Publisher: Graydon House
Tarryn Fisher's mystery thriller The Wrong Family is full of flawed characters that kept me turning the pages and made me realize not everything is as it seems. What you see on the outside is not necessarily what is on the inside.
Juno is a sixty-seven former therapist who is originally from New Mexico. After a 2-year stint in prison due to unethical misconduct, which cost Winnie her family and practice, she moved to Seattle and is living with the Crouch family (Winnie, Nigel, and their son Sam). Juno has been diagnosed with lupus and is dying. One night she overhears a fight between Winnie and Nigel and she discovers that they are hiding a dark secret. Winnie doesn't want to get involved; she just wants to live out her final days in peace. But the therapist in her just won't let her sit back and let this secret destroy Sam, whom she has become close to. So she sets out to expose Winnie and Nigel's secret and right the wrongs she believes they have done.
Winnie seems to have the perfect life on the outside, but on the inside it is falling apart. She used to be a counselor to the homeless but quit her job thirteen years ago. It was also thirteen years ago that
the dark secret that Juno overheard happened.  Without giving anything away, Winnie committed a horrible act that Nigel helped her cover up. Now, thanks to Juno, the details are starting to come to light and the cracks in Winnie and Nigel's marriage are getting larger. Winnie is trying to hold things together for the sake of their son. But when her twin brother Dakota, who is an unhinged alcoholic and drug addict, comes to stay with them after his wife threw him out and then a stranger shows up on their doorstep claiming to know Winnie's secret, all hell breaks loose.
I really cannot say too much more about this book, because anything I say would be a spoiler and I think it is best to go into this book blind.  What I can say is that this book is told in alternative POV's from Winnie and Juno. They were both very complex and flawed characters. I flipped back and forth between liking and not liking them as different things were revealed as the story progressed.
I liked Juno as I was reading her chapters. While I may not have agreed with everything she did, I liked how she came across as the grandmotherly type with Sam. But then when I was reading Winnie's views and what she was going though, I found myself having sympathy for her and I would get aggravated at Juno for what she was doing.  I like how Tarryn Fisher could make my views on these women change so much.
While this was not an edge of my seat thriller, the tension did ramp up at the end of the book and then I couldn't read fast enough to find out how it was all going to play out. I also loved how the author wrapped up the story, nothing felt rushed.    3 ½ stars
https://thebookishlibra.com/wp-content/uploads/2021/01/Thriller-Thursday.jpg
800
800
Sharon
https://thebookishlibra.com/wp-content/uploads/2018/06/trimmed-Copy-of-Bookish-Logo-copy.png
Sharon
2021-02-25 05:45:58
2021-02-23 20:32:19
Reviews: Circle of Doubt & The Wrong Family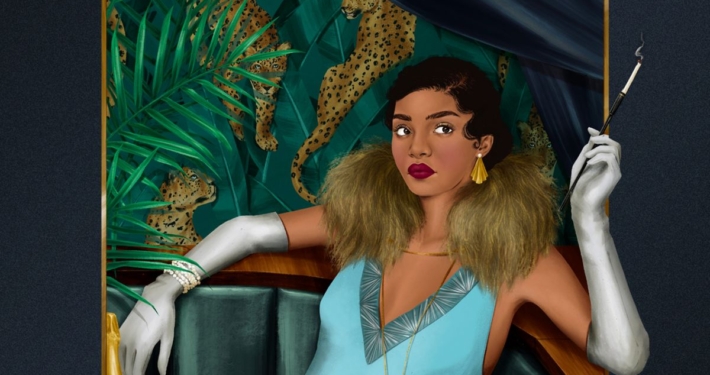 "Waiting On" Wednesday is a weekly event, hosted at Breaking the Spine, which encourages fellow bloggers to spotlight upcoming releases that we're excited about.  It is a meme that I have  loved participating in since I first started blogging, but as Jill is no longer actively posting, from now on I'll be linking to Can't Wait Wednesday, hosted by Tressa at Wishful Endings, which is a spinoff of the original WoW meme.
* * * * *
My selection for this week is DEAD DEAD GIRLS by Nekesa Afia.  The striking cover for Dead Dead Girls is what first caught my attention, but I was sold as soon as I read the description and saw that it's the first book in a new historical mystery series and that it's set during the Harlem Renaissance.  The ultimatum that Louise is given intrigues me as well. It sounds like it's going to be an exciting series.
DEAD DEAD GIRLS by Nekesa Afia
Publication Date:  June 1, 2021 by Berkley
From Netgalley:
The start of an exciting new historical mystery series set during the Harlem Renaissance from debut author Nekesa Afia.
Harlem, 1926. Young black women like Louise Lloyd are ending up dead.
Following a harrowing kidnapping ordeal when she was in her teens, Louise is doing everything she can to maintain a normal life. She's succeeding, too. She spends her days working at Maggie's Café and her nights at the Zodiac, Harlem's hottest speakeasy. Louise's friends, especially her girlfriend, Rosa Maria Moreno, might say she's running from her past and the notoriety that still stalks her, but don't tell her that.
When a girl turns up dead in front of the café, Louise is forced to confront something she's been trying to ignore—two other local black girls have been murdered in the past few weeks. After an altercation with a police officer gets her arrested, Louise is given an ultimatum: She can either help solve the case or wind up in a jail cell. Louise has no choice but to investigate and soon finds herself toe-to-toe with a murderous mastermind hell-bent on taking more lives, maybe even her own….
* * * * *
I'd love to hear what upcoming book releases you're waiting on this Wednesday? Leave me your link in the comments below and I'll stop by and check out your CWW selection for this week. 🙂
https://thebookishlibra.com/wp-content/uploads/2021/02/dead-dead-girls-lg.jpg
1800
1200
Suzanne
https://thebookishlibra.com/wp-content/uploads/2018/06/trimmed-Copy-of-Bookish-Logo-copy.png
Suzanne
2021-02-24 05:35:15
2021-02-20 22:14:05
Can't Wait Wednesday – DEAD DEAD GIRLS by Nekesa Afia