Sadie

by Courtney Summers


Published by
Wednesday Books on September 4, 2018
Genres:
Young Adult Fiction, Mystery
Pages:
311
Source:
Purchased
Buy on Amazon
Goodreads
Sadie by Courtney Summers is, by far, one of the most heart-wrenching and unforgettable books I've read this year.  Nineteen-year-old Sadie and her younger sister Mattie were abandoned by their mother.  Sadie therefore has spent much of her young life acting as both mother and big sister to Mattie, even quitting school so that she could work to keep food on the table and a roof over their heads.  Mattie is Sadie's whole world, so when Mattie is found dead, Sadie's world comes crashing down around her.
Sadie is convinced she knows who killed Mattie and sets out after him, determined to bring Mattie's killer to justice.  When her neighbors realize Sadie has gone missing, in addition to contacting local law enforcement, they also begin talking to West McCray, a radio personality, in hopes that he will use his connections to help them find Sadie before something happens to her.  While at first reluctant to get involved, West McCray soon becomes obsessed with tracking down the missing girl.
And so we follow Sadie as she tracks a killer, and we follow McCray as he tracks Sadie.  And wow, what a journey this is.  Sadie is dark, gritty, emotionally raw, and just downright brutal.  I don't want to give away any plot details so I'll just say that Sadie is a powerful story that is going to stick with me for a long time and then I'm going to share some reasons why I think you should give Sadie a try as well.
4 REASONS WHY SADIE SHOULD BE ON YOUR READING LIST:
Sadie.  I don't know that I've ever cared about a character as much as I cared about Sadie.  She had already been through so much because her mother was such a dud, and then tried to make the best of a bad situation by throwing herself into taking care of her sister, only to have her sister taken away too.  Who can come away from that intact?  My heart just bled for this emotionally wrecked girl who makes the decision to go after her sister's killer.  She feels like she has absolutely nothing left to lose at this point because she's already lost it all.
Unique Storytelling Format. The story is told in alternating chapters from the perspective of Sadie and from those who are involved in the search for her.  The other perspectives are presented as part of an eight-episode podcast that West McCray has put together.  He gives his thoughts as he searches for Sadie and he shares interviews with people he has encountered who can provide information on the whereabouts of both Sadie and the elusive man she is after.  I liked this unique format and thought it very effectively moved both Sadie's journey and McCray's investigation along at a nice pace.
The Suspense is Off the Charts. My fear for Sadie's safety was the overall driving factor.  The author paints Sadie's desperation, despair, and determination so vividly that the suspense just built steadily throughout until the book reaches its unforgettable conclusion.  I read this book in just a couple of sittings because I couldn't put it down until I knew Sadie's fate.  The author also does a brilliant job of making both journeys equally compelling.  Would Sadie catch the killer?  And if so, then what?  Or would McCray find Sadie first?  And again, if so, then what?
All the Feels. If you like a book that gets to you on this level, Sadie is a book that is pretty much guaranteed to get an emotional reaction of out you.  It was an emotional roller coaster for me. Sometimes I was so angry and outraged, while at other times, I just felt so sad and heartbroken.  And yes, there were tears.  This book is by no means a light read; it deals with many dark themes, including abuse, and it's a powerful read that won't let go even after you finish.  It's actually quite haunting in that sense.

GOODREADS SYNOPSIS:

Sadie hasn't had an easy life. Growing up on her own, she's been raising her sister Mattie in an isolated small town, trying her best to provide a normal life and keep their heads above water.

But when Mattie is found dead, Sadie's entire world crumbles. After a somewhat botched police investigation, Sadie is determined to bring her sister's killer to justice and hits the road following a few meagre clues to find him.

When West McCray—a radio personality working on a segment about small, forgotten towns in America—overhears Sadie's story at a local gas station, he becomes obsessed with finding the missing girl. He starts his own podcast as he tracks Sadie's journey, trying to figure out what happened, hoping to find her before it's too late.

About Courtney Summers
Courtney Summers was born in Belleville, Ontario, 1986. At age 14, she dropped out of high school. At age 18, she wrote her first novel. Cracked Up to Be was published in 2008, when she was 22 and went on to win the 2009 CYBIL award in YA fiction. Since then, she's published four more critically acclaimed books: Some Girls Are, Fall for Anything, This is Not a Test and All the Rage, as well as an e-novella, Please Remain Calm which is a sequel to This is Not a Test. Her new novel, Sadie, is available now wherever books are sold. #findsadie
In 2016, Courtney was named one of Flare Magazine's 60 under 30.
https://thebookishlibra.com/wp-content/uploads/2018/07/sadie.jpg
1000
664
Suzanne
https://thebookishlibra.com/wp-content/uploads/2018/06/trimmed-Copy-of-Bookish-Logo-copy.png
Suzanne
2018-11-12 05:45:38
2018-11-11 21:38:06
Review: Four Reasons Why SADIE Should Be on Your Reading List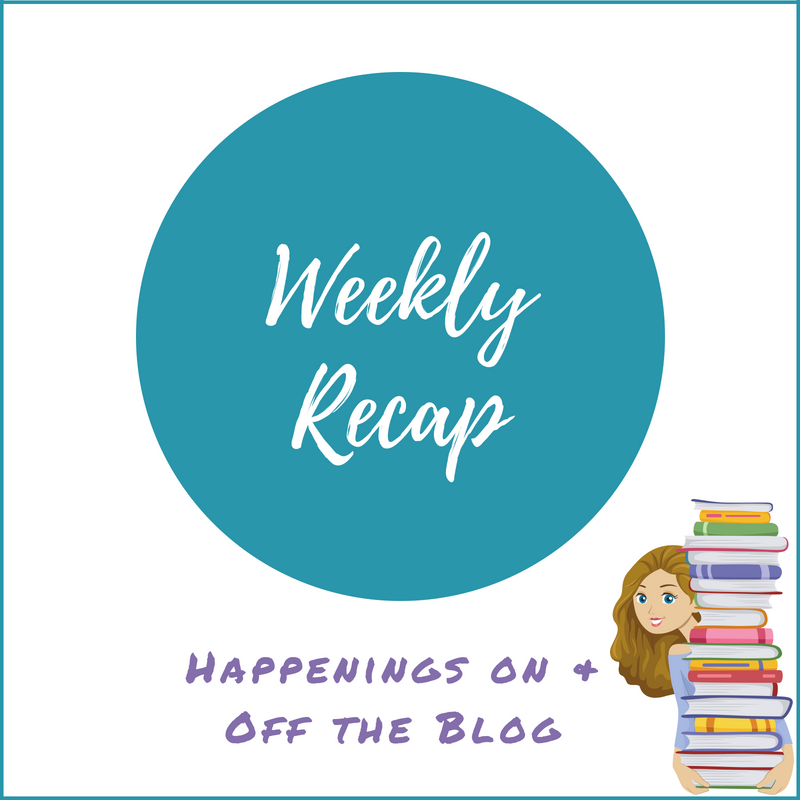 It's time for another weekly recap post of all things happening on and off the blog. This week I'll be linking to the Sunday Post, which is hosted by Caffeinated Book Reviewer and to Stacking the Shelves, which is hosted by Tynga's Reviews.
I'm sitting here staring at this space, trying to think of something to write. Yes, it has been one of those weeks.  Busy enough that it's a blur but nothing exciting enough happened for me to actually remember it, lol.  I'm still adjusting to the new soccer training routine too.  I did well the first week but was so tired by Wednesday night of this week that I fell asleep with the laptop open in the middle of blog hopping.  Staying up late Tuesday night to watch the election returns come in probably didn't help matters either, but hopefully I'll get back on track this coming week.  I did sleep late Saturday morning and went to bed early Saturday night, so I'm feeling refreshed and will be blog hopping a bit today to get caught back up.
This weekend also marks the start of the HoHoHo Readathon, which I'm excited to take part in for the second year.  I've set aside the tentative TBR list that I posted last week for now so that I could go ahead and get started my first HoHoHoRAT book this weekend. I started The Christmas Sisters by Sarah Morgan and am really enjoying it so far.
I actually mostly ignored the tentative TBR I posted last week anyway because I ended up reading two backlisted books instead so that I could complete my Beat the Backlist Challenge.  I finished Everything I Never Told You by Celeste Ng and Salt to the Sea by Ruth Sepetys.  They were both great reads and I'm excited because both had been on my TBR for at least two years. It always feels like such an accomplished to finally mark those older TBR additions as Read.
I think that's it for me.  I hope everyone has a great week!
WHAT I POSTED LAST WEEK
WHAT I'M READING THIS WEEK
 UPCOMING REVIEWS
 STACKING THE SHELVES
TOTALLY RANDOM
https://thebookishlibra.com/wp-content/uploads/2018/06/Weekly-Recap-Post.png
800
800
Suzanne
https://thebookishlibra.com/wp-content/uploads/2018/06/trimmed-Copy-of-Bookish-Logo-copy.png
Suzanne
2018-11-11 08:43:39
2018-11-11 08:43:39
Weekly Recap #77: Week of 11/4 -11/10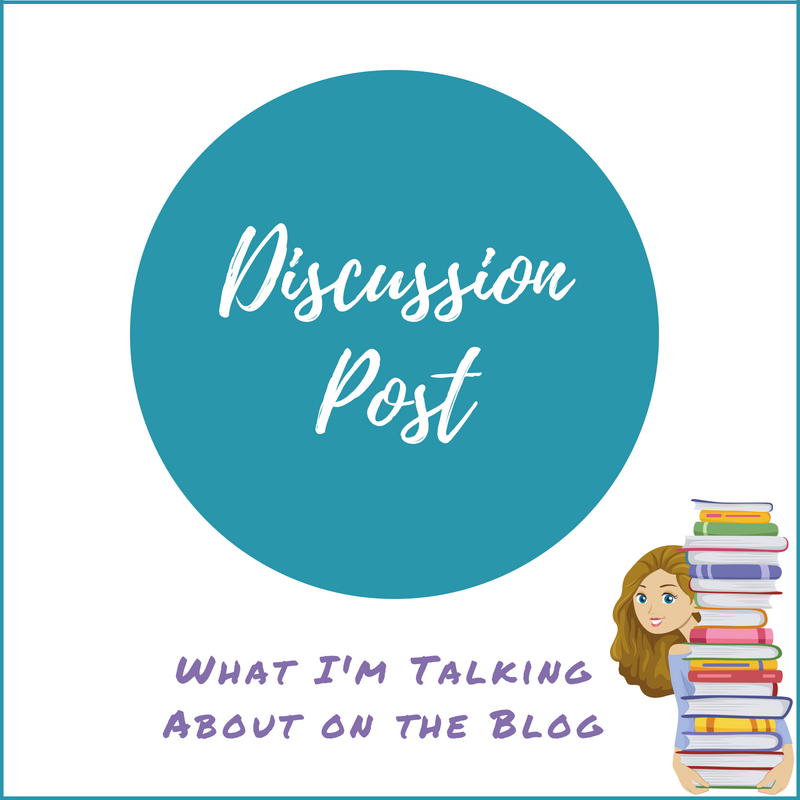 I always have the most interesting conversations with people about my reading habits.  Usually the conversations come about because most of the people I'm talking to aren't big readers and even those who do read a bit can't get over the fact that pretty much every time they see me, I'm not only reading, but I'm also rarely ever reading the same book.  Sometimes it's fun to just let them think I'm some kind of super speed reader, but if they were to take a peek into my tote bag, they would discover the real secret, which is that I usually have two or three books that I'm working my way through all at the same time.
Reading more than one book at a time has pretty much been a life-long habit for me.  I majored in English Lit in college and continued my studies in grad school, so juggling multiple books at a time was a necessity.  I did drop back to one book at a time after I started working full time, but as soon as I started blogging, I went right back to my multi-book habits.  I use the same basic survival skills that I used in college too – just taking a few basic notes along the way so that I don't get characters, settings, and the basic plot confused while I'm juggling multiple books.
Aside from baffling my friends and family with my "speed reading" talents, reading multiple books at a time serves actually two purposes for me these days:  1) It keeps my inner mood reader pretty happy because I usually choose the books from different genres, that way if I'm not feeling it for one of the books I have going, I can swap out and read a few chapters of something else, and 2) I use it as a multi-pronged approach to attacking my TBR.  How?  Because I always have a physical book (either a recent release or a backlist title), an e-book (either ARC or backlist), and an audiobook that is usually also a backlisted title.
Right now, for example, I'm reading a physical copy of The Lady's Guide to Petticoats and Piracy, an ebook of Salt to the Sea, and I just finished listening to the audiobook for Everything I Never Told You.  The attacking my TBR part still needs a bit of fine tuning because I tend to fail a little more with the ebooks.  My physical books are sitting there staring me in the face and Netgalley sends me those nice, regular reminders of what I need to read soon.  Those pesky ebooks though…they're all nicely hidden away on my kindle so it's out of sight, out of mind if I don't make a conscious effort to keep track of them.  I'm trying to be better about that but, man, the struggle is real.  Darn Amazon and their awesome ebook deals! LOL!
So, where do you fall on the reading spectrum?  Are you a one-book-at-a-time reader or are you an all-the-books-at-the-same-time reader?
https://thebookishlibra.com/wp-content/uploads/2018/07/Discussion-Post.png
800
800
Suzanne
https://thebookishlibra.com/wp-content/uploads/2018/06/trimmed-Copy-of-Bookish-Logo-copy.png
Suzanne
2018-11-09 05:45:04
2018-11-08 20:44:15
Discussion: "Wow! Every Time I See You, You Have a New Book." - Conversations with Non-Readers