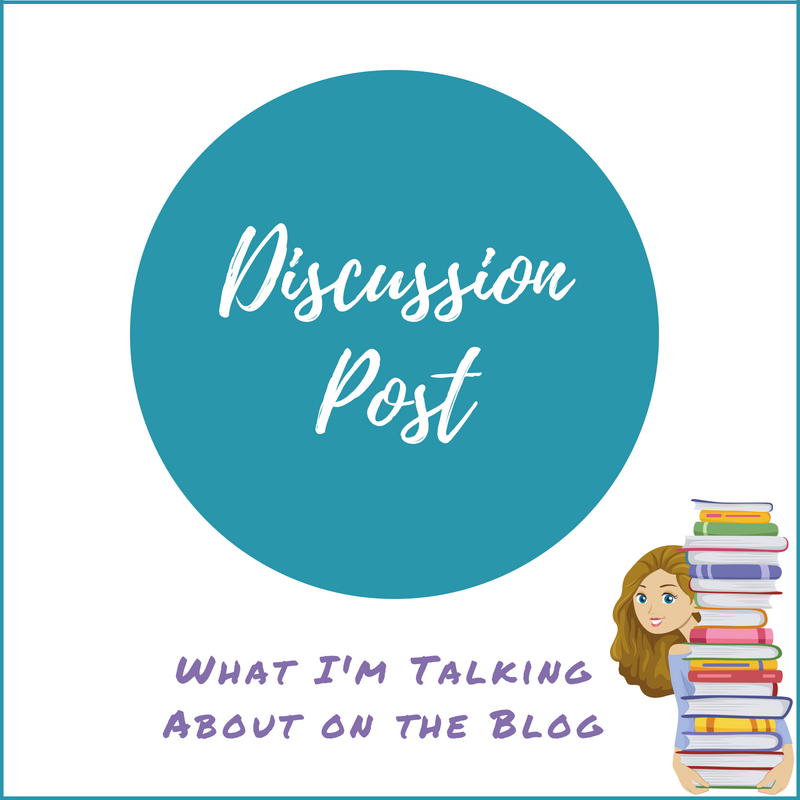 It's that time again.  Time to reflect on what I accomplished with my blog last year and where I hope to take it in 2019.  Overall, I'm very happy with where I am with my blog.  After almost three years of blogging, I feel like my blog is a good reflection of what I'm all about, at least in the bookish sense anyway.  Every year I feel like I become a little more comfortable with what I'm doing and worry less about comparing myself to others.  I know what I am and I know what I'm not, so this year I'm gearing my goals towards tweaking a few things here and there about myself as a blogger that will challenge me a little without turning blogging into a chore rather than a love.
CONSISTENCY.  I have long since figured out that I will never be one of those amazing bloggers who is able to post every day of the week.  I've only accomplished that a couple of times in my nearly three years of blogging and I just found it to be way too stressful.  So instead of trying to post every day, my goal for this year is continue to improve on my consistency.  Four posts a week is usually easily manageable for me, even if I have a lot going on in my personal life, but I'd like to stretch myself a little more this year and try to consistently get to five posts every week and occasionally even six as time allows.
REALISTIC EXPECTATIONS. I always aspire to be one of those super organized bloggers who has their posts scheduled way ahead and every year I fail miserably.  2019 is the year to finally admit to myself that blogging way ahead is just never going to happen. Although I might be a great planner in my own mind, I'm the absolute worst at actually executing the plans I make.  The majority of the posts I write are done the night before they are scheduled to go live.  I'm just a procrastinator at heart. Always have been, always will be.  So, my goal in this area is basically to take an organizational baby step and try to get three or four posts scheduled ahead.  I've done it for the past two weeks and although it will take some getting used to, I do like that it has freed up my time each evening so that I can more easily blog hop and/or read.  We'll see how long I can keep it up. Wish me luck!
FOCUS.  When it comes to social media, I've tried and failed at pretty much every platform.  I'm just a socially awkward person and I'm never going to do more than sporadically post on either twitter or Facebook.  In 2018, however, I did finally start my own Bookstagram account, and while I don't have many followers yet and don't post as often as I probably should, this is actually a platform that doesn't make me feel like the Queen of Awkwardness.  I love taking bookish photos and looking at everyone else's photos. I find it almost therapeutic.  All of that said, my goal for 2019 is to focus my social media attention on that Bookstagram account (posting more consistently, commenting on other posts, etc.).
SELF CONTROL. Yep, you probably know where I'm going with this one.    I've finally gotten to the point where I do get approved for a fair number of ARCs on Netgalley.  The temptation to go hog wild and request everything under the sun is always there, but I'm determined to exercise better self control in 2019.  I love to read and review ARCs but I also have a major goal this year of clearing out more of my backlist so I'm aiming for a better balance between ARC reading and reading books I've purchased.
BE MORE SELECTIVE.  Along similar lines with not requesting too many ARCs, I'm also aiming to be more selective in terms of the blog tours I take part in and in the challenges I join. My goal is to only take part in tours for ARCs I already have a copy of, or for books I'm definitely interested in reading that publishers I work with have invited me to take part in.  I'm also trying to be more selective in the challenges I take part in. I want to read more audiobooks this year, read more from my backlist, read more retellings, and write more discussion posts so I  have chosen only those challenges that I think will help me achieve those goals.
So that's what I'm hoping to see on my blog in 2019.  Wish me luck!
* * * * * *
Have you set goals for yourself for the upcoming year?  Do we share any?
https://thebookishlibra.com/wp-content/uploads/2018/07/Discussion-Post.png
800
800
Suzanne
https://thebookishlibra.com/wp-content/uploads/2018/06/trimmed-Copy-of-Bookish-Logo-copy.png
Suzanne
2019-01-17 06:00:25
2019-01-16 23:01:38
Discussion: Setting Blogging Goals and Managing Expectations in 2019
"Waiting On" Wednesday is a weekly event, hosted at Breaking the Spine, which encourages fellow bloggers to spotlight upcoming releases that we're excited about.  It is a meme that I have  loved participating in for over a year now, but as Jill is no longer actively posting, from now on I'll just be linking to Can't Wait Wednesday, hosted by Tressa at Wishful Endings, which is a spinoff of the original WoW meme.
* * * * *
My selection for this week is Rayne & Delilah's Midnight Matinee by Jeff Zentner.  The cover for this book is initially what caught my eye, but then what really sealed the deal for me was Rainbow Rowell's comment on the front cover:  "Anyone can break your heart–Jeff Zentner can also make you laugh out loud!" That sounds like my kind of read so sign me up!
RAYNE & DELILAH'S MIDNITE MATINEE by Jeff Zentner
Publication Date: February 26, 2019
From Goodreads:
A contemporary novel about two best friends who must make tough decisions about their futures–and the TV show they host–in their senior year of high school.
Every Friday night, best friends Delia and Josie become Rayne Ravenscroft and Delilah Darkwood, hosts of the campy creature feature show Midnite Matinee on the local cable station TV Six.
But with the end of senior year quickly approaching, the girls face tough decisions about their futures. Josie has been dreading graduation, as she tries to decide whether to leave for a big university and chase her dream career in mainstream TV. And Lawson, one of the show's guest performers, a talented MMA fighter with weaknesses for pancakes, fantasy novels, and Josie, is making her tough decision even harder.
Scary movies are the last connection Delia has to her dad, who abandoned the family years ago. If Midnite Matinee becomes a hit, maybe he'll see it and want to be a part of her life again. And maybe Josie will stay with the show instead of leaving her behind, too.
As the tug-of-war between growing up and growing apart tests the bonds of their friendship, Josie and Delia start to realize that an uncertain future can be both monstrous…and momentous.
 * * * * *
I'd love to hear what upcoming book releases you're waiting on this Wednesday? Leave me your link in the comments below and I'll stop by and check out your CWW selection for this week. 🙂
https://thebookishlibra.com/wp-content/uploads/2019/01/rayne.jpg
1334
884
Suzanne
https://thebookishlibra.com/wp-content/uploads/2018/06/trimmed-Copy-of-Bookish-Logo-copy.png
Suzanne
2019-01-16 05:45:09
2019-01-13 20:00:48
Can't Wait Wednesday - RAYNE & DELILAH'S MIDNITE MATINEE by Jeff Zentner
Top Ten Tuesday was created by The Broke and the Bookish in June of 2010 and was moved to That Artsy Reader Girl in January 2018. It was born of a love of lists, a love of books, and a desire to bring bookish friends together.  Top Ten Tuesday has been one of my favorite memes ever since I started blogging, so huge thanks to Jana for taking over the hosting duties!
This week's TTT topic is Top 10 New-to-Me Authors in 2018. I read a lot of great new authors last year, especially because I was taking part in a challenge to read more debut authors.  In addition to debut authors, who are of course new to everyone, however, I also tried to make a point to read a lot of authors who have been around for a while but I just hadn't gotten to yet.  I read way more than ten of those as well, but below is a list of my favorites and what books of theirs I read.  If you're fans of these authors, I'd love recs on which of their books I should try next!
* * * * *
Top 10 New-to-Me Authors in 2018
(in no particular order)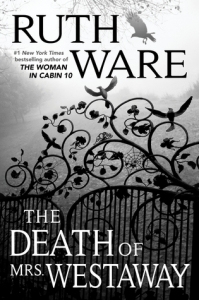 1. RUTH WARE
2. CHRISTINA LAUREN
3. KRISTAN HIGGINS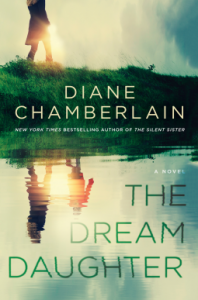 4. DIANE CHAMBERLAIN
5. COURTNEY SUMMERS
6. FREDRIK BACKMAN
7. JENN BENNETT
8. HOLLY BLACK
9. GAYLE FORMAN
10. BRIGID KEMMERER
BONUS:  LISA JEWELL
* * * * *
Who were some authors that were new to you in 2018?  Do we share any?
https://thebookishlibra.com/wp-content/uploads/2019/01/2018-new-to-me-authors.png
748
751
Suzanne
https://thebookishlibra.com/wp-content/uploads/2018/06/trimmed-Copy-of-Bookish-Logo-copy.png
Suzanne
2019-01-15 05:45:38
2019-01-15 18:48:15
Top Ten Tuesday - Top 10 New-to-Me Authors in 2018