Happy Friday!  We've made it through another week and I don't know about you but I'm so ready for the weekend.  We are short-staffed at work yet again and it's kicking my butt. I also don't know about you, but I have so many books to review that are coming out on May 25th.  I've been reading as fast as I can but still have 4 to get through between now and then so I can review them.  There are definitely worse problems to have so I won't complain. I just hope I can get them all read in time!  Anyway, today I'm sharing my thoughts on two fun and fabulous rom-coms that come out on May 18th, The Soulmate Equation by Christina Lauren and Rosaline Palmer Takes the Cake by Alexis Hall.
The Soulmate Equation
Goodreads
Author: Christina Lauren
Publication Date: May 18, 2021
Publisher:  Gallery Books
FTC Disclosure: I received a complimentary copy of this book from Netgalley.  All opinions are my own.
Before I started reading Christina Lauren's novels, I was not the biggest fan of romance books.  With their lovable characters, often hilarious banter, and addictive storylines, they won me over and now I can't get enough of their books.  Their latest, The Soulmate Equation, is the tenth book I've read from them and I'm happy to say it's one of my favorites yet.
The story follows Jess Davis, who is a freelance statistician.  Her passion is crunching numbers all day.  Abandoned by her mother at a young age and raised by her grandparents, Jess is now a single mom raising a 7-year-old daughter. Between her career and her daughter, Jess has no time or interest in dating.  I really liked Jess right away.  She's a STEM girl, which I loved, and I also loved both her devotion to her adorable daughter, Juno, and her fierce sense of independence.   All of that said, I also loved that her curiosity about the data and the science behind a new DNA-based dating app called GeneticAlly leads her to actually submit a sample of her DNA to see if it actually works.  Even though she's all about science and numbers, when she is found to be 98% compatible with another subject in the database, she is skeptical, especially because she has actually met the guy and can't stand him!
The guy is Dr. River Pena, the sexy scientist who is the brains behind the GeneticAlly app.  Jess makes a snap judgment about River because she sees him at the local coffee shop every day and he doesn't speak to anyone.  She thinks he's arrogant, rude, and obnoxious, but as she starts to get to know him, she realizes she may have been a bit hasty and overly harsh in her initial assessment.  I loved watching Jess get to know River.  It becomes clear that what she deemed arrogant and rude was actually just him being shy and awkward.  The more they talk and interact, the more Jess starts to wonder if there's any merit to that 98% compatibility score.  As much as I liked Jess, I have to say that I flat out adored everything about River, especially the way he interacts with Jess' daughter, Juno, when he meets her. They are adorable together, which made it impossible not to root for a happy ending for River and Jess since it would mean a father figure for Juno as well.
The actual DNA science and how that worked was a little over my head at times, but I didn't care.  I was so into Jess and River and their journey that I flew through the pages, smiling all the way.  With The Soulmate Equation, I think it's safe to say Christina Lauren have another hit on their hands for romance fans.  4 STARS
Rosaline Palmer Takes the Cake Goodreads

Author: Alexis Hall
Publication Date: May 18, 2021
Publisher:  Forever (Grand Central Publishing)
FTC Disclosure: I received a complimentary copy of this book from Netgalley.  All opinions are my own.
I just finished reading Alexis Hall's last novel, Boyfriend Material, a couple of months ago and loved it, so I couldn't wait to get my hands on a copy of her latest, Rosaline Palmer Takes the Cake, the first book in a new queer romcom series called Winner Bakes All.  The lure of a reality TV baking competition and its potential for hilarious antics was just impossible to resist!
The story follows Rosaline Palmer, a single mom who has found herself in a dead end job after choosing to drop out of college to raise her daughter, Amelie.  Rosaline does not in any way regret her decision to do this but she really wishes she could do something to give her daughter a better life than she currently has.  When she hears about a reality TV baking competition, she thinks this could be exactly what she needs to turn things around, and so she applies and is selected to be a contestant.  The competition is fierce, and the judges can be harsh in their criticism, but Rosaline is convinced she has what it takes to go all the way.
Rosaline is such a great protagonist.  I loved pretty much everything about her.  She's bisexual and very open about her sexuality, even to the point that her young daughter has been raised to know what it means to be bisexual and that it's absolutely normal.  Rosaline is like this in every aspect of life with Amelie and is raising a very precocious, open-minded young lady.  Watching Amelie in action throughout the book made me feel lots of proud mom vibes on Rosaline's behalf.  She might be on her own but she is doing a splendid job raising her daughter.
As much as I adored the mother-daughter moments with Rosaline and Amelie, the fun and most of the action takes place at the competition and I thought every aspect of the competition was fabulous and very well executed.  The descriptions of the glorious food items being prepared practically had me drooling while I was reading, and I loved the cast of characters, from Rosaline's fellow competitors, most of whom become like a little family by the end of the competition, to the quirky judges and the borderline insane producer.
There's a bit of a love triangle between Rosaline and two of her fellow competitors that at first I wasn't sure about until it became clear that it wasn't really much of a triangle.  Rosaline meets Alain Pope while traveling to the competition and at first he seems quite charming. He's well educated, smooth, and he certainly knows his way around a kitchen.  The more Rosaline gets to know him, however, the less appealing he seems. In fact, she finds herself way more attracted to another competitor, a less educated, super awkward and shy electrician named Harry.  You guys, I just have to say that Harry is the most adorable cinnamon roll of a leading man.  I adored everything about him, from his cute banter with Rosaline, to his delightful creations that he bakes for the competition, including a mermaid cake, and most especially the way he treats Rosaline's daughter.  As soon as I watched Harry in action with Rosaline and her daughter, I was rooting hard for Rosaline to tell Alain to kiss off so she could be with Harry.
I don't want to give away anything about the competition or how things turn out for Rosaline, but I will say I came away very satisfied and with a smile on my face and can't wait to see what Alexis Hall has in store for us with the next book in this fun series. 4 STARS.
https://thebookishlibra.com/wp-content/uploads/2021/05/mcdonald-reviews-4.jpg
1240
1747
Suzanne
https://thebookishlibra.com/wp-content/uploads/2018/06/trimmed-Copy-of-Bookish-Logo-copy.png
Suzanne
2021-05-14 05:35:24
2021-05-13 22:09:50
ROM COM Reviews: THE SOULMATE EQUATION & ROSALINE PALMER TAKES THE CAKE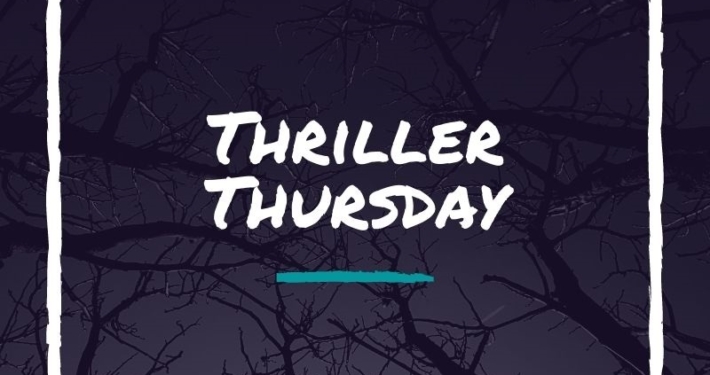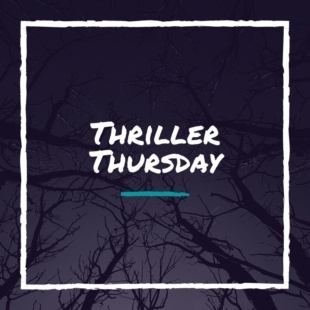 Hi everyone!  Sharon here with another edition of Thriller Thursday. This week I am sharing my thoughts on Sally Hepworth's domestic thriller, The Good Sister and J.T. Ellison's mystery/thriller, Her Dark Lies. I am a fan of both of these authors and happy to say I loved both of these books.
The Good Sister
Goodreads
Author: Sally Hepworth
Publication Date: April 13, 2021
Publisher: St. Martin's Press
I have loved all of the books I have read by Sally Hepworth, so I was very excited to read her latest book The Good Sister and it did not disappoint. This book exceeded all of my expectations and is my favorite so far.
Fern and Rose are fraternal twins who are very different from each other. Rose is the responsible one and has always taken care of Fern and protected her from their mother. Fern is on the autism spectrum, she is very sensitive to loud noises and light, she doesn't like to be touched too much or crowds. Fern and Rose are very close and will do anything for each other. Years ago Fern did something very bad and Rose has kept that secret. Now Fern has learned that Rose cannot have children and has decided that she is going to get pregnant and give the baby to Rose. But Fern starts to realize that Rose is not the good sister she thought she was and is now rethinking about giving her baby to Rose. And that decision will have dire consequences.
This book is told from the POV of Rose through her journal pages which give us a look into what their childhood was like and also from the POV of Fern in present day, as she goes about her life and mission to give Rose a baby.
I really felt for Rose reading her journal entries. The things she endured at the hands of her mother made my heart break for her.  But my impression of Rose changed as more things were revealed and it started to become clear that Rose may not really be that much of a protector of Fern as was first thought.
Fern was my favorite, I loved her. She works in a library, so right there she is high up on my list lol. She just warmed my heart and made me laugh. Fern saw the good in everyone. Even when she started to suspect Rose did not have her best intentions in mind, she still wanted to believe that everything Rose did was for Fern's protection. Fern loved working in the library, the one job she hated though was when someone needed help with the photocopier. If someone came to her for help she would pretend like she heard someone call her or act like she was on the phone. It was when she did quirky things like this that would make me laugh.
It was in the library that Fern meets another character that I loved, Wally. Though his real name was Rocco, Fern called him Wally because the clothes he wore reminded her of the character from the book 'Where's Wally".  He is also socially awkward like Fern and understood her sensitivity to light and sound so when they went out he would give her noise cancelling headphones and swimming goggles to wear. I loved watching their relationship grow and from the moment they met I was hoping that Fern would get a happily ever after with him.
I really cannot say much about this book because I don't want to spoil anything. I will say that The Good Sister is a domestic thriller that was very beautifully written, full of characters that I loved, and had me turning the pages wanting to know more about them and what was going to happen.   4 ½ stars
Her Dark Lies
Goodreads
Author: J.T. Ellison
Publication Date: March 9, 2021
Publisher: Mira
J.T. Ellison's new book Her Dark Lies was everything that I was hoping for.  From the amazing Italian setting to the secrets and lies and the dead body count, this book had everything that makes a great mystery thriller.
Claire Hunter is set to marry the wealthy Jack Compton on the Compton family's remote island, Isle Isola, off the Italian coast. The night before they were to set off for the island someone broke into Claire and Jack's home and Claire ended up shooting and killing the intruder. And then once they reach the island, skeleton remains have been found, Claire's wedding dress was ruined by someone writing 'whore' in blood on the back of it, and more deaths occurred. It is safe to say that someone is trying to sabotage the wedding. But who? Claire and Jack both have secrets. When Claire was a teenager, her father died in a car accident that was Claire's fault. And Jack's first wife mysteriously died 10 years ago while they were on their honeymoon.
I loved the setting of this book and Ellison does an amazing job of describing the island and the Villa. I could picture it so vividly that it felt like I was actually there. I could imagine myself walking up the stone stairs to get to the Villa from the beach. And I could picture myself in the rooms. At times if felt like I was watching the book, rather than reading it.
We figure out early on who is behind all that is happening and to me that just added to the suspense. What are they going to do next? Why are they doing this? And the answers to those questions made this an edge of my seat read.  There was also so many twists and turns in this book that I didn't want to put it down. Especially when the closer it got to the end, the more the body count was rising. All I could think of was "Damn! Who is going to make it off this island alive?"
The only issue I had was I didn't really connect with any of the characters. I think they were well written, but I was so caught up in the setting of the book and all that was going on that they didn't really pop for me. The only one that I can say had any growth was Claire. At the beginning of the book she annoyed me. Whenever something happened and she would get upset, Jack would tell her not to worry, that he and his family had everything under control, and she just went along with it and let him take care of things. But by the end of the book Claire turned into one bad ass woman. She had enough and was going to take down the person that was behind everything that was happening on the island. I actually found myself cheering for her at the end. You go Claire!   4 Stars
https://thebookishlibra.com/wp-content/uploads/2021/01/Thriller-Thursday.jpg
800
800
Sharon
https://thebookishlibra.com/wp-content/uploads/2018/06/trimmed-Copy-of-Bookish-Logo-copy.png
Sharon
2021-05-13 05:45:16
2021-05-12 19:31:06
Reviews: The Good Sister & Her Dark Lies
"Waiting On" Wednesday is a weekly event, hosted at Breaking the Spine, which encourages fellow bloggers to spotlight upcoming releases that we're excited about.  It is a meme that I have  loved participating in since I first started blogging, but as Jill is no longer actively posting, from now on I'll be linking to Can't Wait Wednesday, hosted by Tressa at Wishful Endings, which is a spinoff of the original WoW meme.
* * * * *
My selection for this week is WAIT FOR IT by Jenn McKinlay.  McKinlay's last novel, Paris is Always a Good Idea, was one of my favorite reads from last year, so I'm very excited for her latest.  I love the Arizona setting and everything else in the synopsis is calling to me as well.
WAIT FOR IT by Jenn McKinlay
Publication Date:  August 10, 2021 by Berkley
From Goodreads:
A woman looking for a new lease on life moves to Arizona where she rents a guest house on a gorgeous property with a mysterious owner—a man who teaches her about resilience, courage, and ultimately true love, in this funny, bighearted novel about hope and healing from New York Times bestselling author Jenn McKinlay.

Stuck in a dreary Boston winter, Annabelle Martin would like nothing more than to run away from her current life. She's not even thirty years old, twice-divorced, and has just dodged a marriage proposal… from her ex-husband. When she's offered her dream job as creative director at a cutting-edge graphic design studio in Phoenix, she jumps at the opportunity to start over.
When she arrives in the Valley of the Sun, Annabelle is instantly intrigued by her anonymous landlord. Based on the cranky, handwritten notes Nick Daire leaves her, she assumes he is an old, rich curmudgeon. Annabelle is shocked when she finally meets Nick and discovers that he's her age and uses a wheelchair. Nick suffered from a stroke a year ago, and while there's no physical reason for him not to recover, he is struggling to overcome the paralyzing fear that has kept him a prisoner in his own home.
Despite her promise to herself not to get involved, Annabelle finds herself irresistibly drawn to Nick. And soon she wonders if she and Nick might help each other find the courage to embrace life, happiness, and true love.
* * * * *
I'd love to hear what upcoming book releases you're waiting on this Wednesday? Leave me your link in the comments below and I'll stop by and check out your CWW selection for this week. 🙂
https://thebookishlibra.com/wp-content/uploads/2021/05/wait-lg.jpg
1200
800
Suzanne
https://thebookishlibra.com/wp-content/uploads/2018/06/trimmed-Copy-of-Bookish-Logo-copy.png
Suzanne
2021-05-12 05:35:16
2021-05-11 21:44:25
Can't Wait Wednesday – WAIT FOR IT by Jenn McKinlay