"Waiting On" Wednesday is a weekly event, hosted at Breaking the Spine, which encourages fellow bloggers to spotlight upcoming releases that we're excited about.  It is a meme that I have  loved participating in for over a year now, but as Jill is no longer actively posting, from now on I'll just be linking to Can't Wait Wednesday, hosted by Tressa at Wishful Endings, which is a spinoff of the original WoW meme.
* * * * *
My selection for this week is AURORA RISING by Amie Kaufman & Jay Kristoff. Yes! The dynamic writing duo behind The Illuminae Files is back with a new series!  The Illuminae Files is one of my favorite sci-fi series so I'm thrilled Kristoff and Kaufman are at it again.  The cast of characters in this new series sounds fantastic too.  I predict lots of action and adventure, with a heavy dose of snark and sarcasm, and I can't wait!  I unfortunately already got rejected for an ARC, but thankfully May is just around the corner.
AURORA RISING by Amie Kaufman & Jay Kristoff
Publication Date:  May 7, 2019
From Goodreads:
From the internationally bestselling authors of THE ILLUMINAE FILES comes an epic new science fiction adventure.
The year is 2380, and the graduating cadets of Aurora Academy are being assigned their first missions. Star pupil Tyler Jones is ready to recruit the squad of his dreams, but his own boneheaded heroism sees him stuck with the dregs nobody else in the Academy would touch…
A cocky diplomat with a black belt in sarcasm
A sociopath scientist with a fondness for shooting her bunkmates
A smart-ass techwiz with the galaxy's biggest chip on his shoulder
An alien warrior with anger management issues
A tomboy pilot who's totally not into him, in case you were wondering
And Ty's squad isn't even his biggest problem—that'd be Aurora Jie-Lin O'Malley, the girl he's just rescued from interdimensional space. Trapped in cryo-sleep for two centuries, Auri is a girl out of time and out of her depth. But she could be the catalyst that starts a war millions of years in the making, and Tyler's squad of losers, discipline-cases and misfits might just be the last hope for the entire galaxy.
They're not the heroes we deserve. They're just the ones we could find. Nobody panic.
 * * * * *
I'd love to hear what upcoming book releases you're waiting on this Wednesday? Leave me your link in the comments below and I'll stop by and check out your CWW selection for this week. 🙂
https://thebookishlibra.com/wp-content/uploads/2019/03/aurora-lg.jpg
2550
1688
Suzanne
https://thebookishlibra.com/wp-content/uploads/2018/06/trimmed-Copy-of-Bookish-Logo-copy.png
Suzanne
2019-03-20 05:35:55
2019-03-19 19:08:59
Can't Wait Wednesday - AURORA RISING by Amie Kaufman & Jay Kristoff
Top Ten Tuesday was created by The Broke and the Bookish in June of 2010 and was moved to That Artsy Reader Girl in January 2018. It was born of a love of lists, a love of books, and a desire to bring bookish friends together.  Top Ten Tuesday has been one of my favorite memes ever since I started blogging, so huge thanks to Jana for taking over the hosting duties!
This week's TTT topic is Books On My Spring 2019 TBR.  I've got what I think will be a lot of great reads planned for this spring.  As I mentioned in my Weekly Update, I've hit a bit of a wall when it comes to reading fantasy.  To switch things up a bit, I'll be reading primarily contemporaries this spring.  There's one fantasy, one thriller, and one historical fiction on my list as well just so that I have some variety for my inner mood reader, but I'm mostly feeling the need right now for fun modern reads or maybe even some sweet, heartfelt reads that will make me cry.  Hopefully this list will fit the bill. 🙂
* * * * *
Top 10 Books on My Reading List for Spring
LOST ROSES by Martha Hall Kelly
IN THE NEIGHBORHOOD OF TRUE by Susan Kaplan Carlton
ONE SUMMER IN PARIS by Sarah Morgan
CALL IT WHAT YOU WANT by Brigid Kemmerer
RED, WHITE & ROYAL BLUE by Casey McQuiston
SOMETHING LIKE GRAVITY by Amber Smith
WE WERE KILLERS ONCE by Becky Masterson
THE UNHONEYMOONERS by Christina Lauren
THERE'S SOMETHING ABOUT SWEETIE by Sandhya Menon
DESCENDANT OF THE CRANE by Joan He
* * * * *
Are any of these books on your Spring TBR?
https://thebookishlibra.com/wp-content/uploads/2019/03/Spring-Reading-List.png
738
747
Suzanne
https://thebookishlibra.com/wp-content/uploads/2018/06/trimmed-Copy-of-Bookish-Logo-copy.png
Suzanne
2019-03-19 05:45:22
2019-03-18 21:52:37
Top Ten Tuesday - Top 10 Books on My Reading List for Spring
Sky Without Stars (System Divine, #1)

by Jessica Brody, Joanne Rendell


Series:
System Divine #1
Published by
Simon Pulse on March 26, 2019
Genres:
Science Fiction, Young Adult Fiction, Retelling
Pages:
592
Source:
Netgalley
Buy on Amazon
Goodreads
FTC Disclosure: I received this book for free from Netgalley in exchange for an honest review. This does not affect my opinion of the book or the content of my review.
SKY WITHOUT STARS Review
Victor Hugo's Les Miserables is a favorite of mine – I've read the book, seen the movie adaptations, and I've watched the Broadway show. I'm also a big sci-fi fan so I when I heard that Sky Without Stars by Jessica Brody and Joanne Rendell is a retelling of Les Miserables set in outer space, it immediately became a must-read for me.
Sky Without Stars is a dark and intense story of oppression, rebellion, and revolution.  It features three main characters – a thief, an officer, and a young woman who is guardian to the last surviving library.  These three seemingly unrelated characters will find their lives unexpectedly intertwined as the poor and oppressed citizen of the planet Laterre threaten to rise up against those who would keep them down.
In an atmosphere filled with danger and destruction, who will survive?

The worldbuilding in Sky Without Stars is top notch.  The story is set in outer space on the fictional planet of Laterre.  The authors did a brilliant job of reimaging the tense social climate in France at the time of the French Revolution, the way the filthy rich and the authorities built themselves up on the backs of the poor, while at the same time, turning their backs on them and letting them live in slums or starve in the streets. The descriptions were so vivid that it was easy to imagine the horrid conditions the poor were stuck in while the rich lived in their opulent homes. They also added in lots of futuristic gadgets and weapons, including a modernized version of a guillotine that reminded me a lot of a Star Wars lightsaber.
Chatine was my favorite character. She's street smart and feisty, and all about doing whatever she has to do in order to survive.  Disguising herself as a boy, Chatine works as a thief, picking pockets all day.  She lives with her con artist family, but there's no love lost there so Chatine is trying to thieve her way into getting enough money to buy her way onto a better planet.  I live for a good underdog, so I was cheering Chatine on every step of the way.
Marcellus was another interesting character.  He's a military officer who is in training to take over leadership of the military.  He begins to question his loyalty to the government, however, after receiving a cryptic message from his father, that implores him to go and visit an old friend – an old friend who happens to be suspected of being one of the masterminds behind a rebel faction hiding amongst them.  It was interesting to watch how complicated things got for Marcellus as he struggled to figure out if his loyalties should lie with the government he works for or with the people, who are clearly suffering.
Alouette is the third voice we hear in the story and like, Chatine and Marcellus, she is an easy character to sympathize with.  At first I'll admit that I found her a little dull compared to the other two characters, but once she is confronted with the fact that her whole life has been a lie, she gets a lot more interesting.
There is also a secondary character that I fell in love with, a young boy named Roche.  He's a little thief like Chatine, but he has more personality in his body than all of the other characters added together.  He's clearly modelled after Gavroche, who stole the show in the original story.

The main issue I had with Sky Without Stars was that I found myself constantly comparing it to Les Miserables.  I kept trying to match up every character in the retelling with who they were inspired by in the original and it actually started to get very distracting, especially if I thought the new character fell short of the original, case in point Alouette as Cosette and Marcellus as Marius.  Although I liked both Alouette and Marcellus overall, I just found them a little flat if I thought of them in relation to Cosette and Marius too much.
I also found myself missing characters like Fantine and Valjean, one who was not included in the retelling at all and one who seemed severely underused, even though I considered their roles to be pretty vital in the original.

It can be hard to measure up to a beloved classic, but I think Sky Without Stars stands on its own as a pretty exciting space opera.  I actually think I would have enjoyed it even more than I did if I had been less familiar with the original Les Miserables.  I guess what I'm trying to say there is I would recommend it to anyone who enjoys science fiction, even if you're not at all familiar with the original classic.
GOODREADS SYNOPSIS:

A thief. An officer. A guardian. 

Three strangers, one shared destiny . . .

When the Last Days came, the planet of Laterre promised hope. A new life for a wealthy French family and their descendants. But five hundred years later, it's now a place where an extravagant elite class reigns supreme; where the clouds hide the stars and the poor starve in the streets; where a rebel group, long thought dead, is resurfacing.

Whispers of revolution have begun—a revolution that hinges on three unlikely heroes…

Chatine is a street-savvy thief who will do anything to escape the brutal Regime, including spy on Marcellus, the grandson of the most powerful man on the planet.

Marcellus is an officer—and the son of a renowned traitor. In training to take command of the military, Marcellus begins to doubt the government he's vowed to serve when his father dies and leaves behind a cryptic message that only one person can read: a girl named Alouette.

Alouette is living in an underground refuge, where she guards and protects the last surviving library on the planet. But a shocking murder will bring Alouette to the surface for the first time in twelve years…and plunge Laterre into chaos.

All three have a role to play in a dangerous game of revolution—and together they will shape the future of a planet.

Power, romance, and destiny collide in this sweeping reimagining of Victor Hugo's masterpiece, Les Misérables.

About Jessica Brody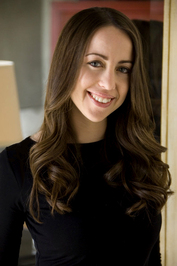 Jessica Brody knew from a young age that she wanted to be a writer. She started self "publishing" her own books when she was seven years old, binding the pages together with cardboard, wallpaper samples, and electrical tape.
After graduating from Smith College in 2001 where she double majored in Economics and French and minored in Japanese, Jessica later went on to work for MGM Studios as a Manager of Acquisitions and Business Development. In May of 2005, Jessica quit her job to follow her dream of becoming a published author.
Since then, Jessica has sold over twelve novels for teens, tweens, and adults including 52 Reasons to Hate My Father, The Karma Club, My Life Undecided, and the three books in the Unremembered trilogy, the first of which is currently in development as a major motion picture by the producers of The Vampire Academy, Zero Dark Thirty, Life of Pi, and Slumdog Millionaire. In 2016, she will release two new contemporary novels, A Week of Mondays (August) and Boys of Summer (April), and in 2017, her debut middle grade novel entitled, Addie Bell's Shortcut to Growing Up, will hit bookstore shelves.
Jessica also writes books for the Descendants: "School of Secrets" series, based on the hit Disney Channel Original movie, Descendants!
Jessica's books are published and translated in over twenty foreign countries. She currently splits her time between California and Colorado.
About Joanne Rendell
Joanne Rendell is the author of three novels and holds a PhD in English Literature. She teaches fiction writing to teens and kids, as well as online writing classes at Udemy.com and Lynda.com. Joanne is a board member for the youth Shakespeare company, New Genesis Productions. With her husband and son, she divides her time between New York City and New Paltz, New York.
https://thebookishlibra.com/wp-content/uploads/2018/12/sky-without-stars-lg.jpg
1200
774
Suzanne
https://thebookishlibra.com/wp-content/uploads/2018/06/trimmed-Copy-of-Bookish-Logo-copy.png
Suzanne
2019-03-18 05:45:27
2019-03-17 21:40:49
Early Review: SKY WITHOUT STARS