Top Ten Tuesday – 21st Century Novels I Think Will Become Classics
Top Ten Tuesday was created by The Broke and the Bookish in June of 2010 and was moved to That Artsy Reader Girl in January 2018. It was born of a love of lists, a love of books, and a desire to bring bookish friends together.  Top Ten Tuesday has been one of my favorite memes ever since I started blogging, so huge thanks to Jana for taking over the hosting duties!
This week's TTT topic is 21st Century Books I Think Will Become Classics.  When I think of classics, I immediately think of the books I had to read for high school and college, but what was it about those titles that made them classics?  According to masterclass.com, there are four key characteristics that novels deemed as classics tend to share:  1) a memorable protagonist, 2) they say something profound about the human condition, 3) every time you re-read a classic, you find more meaning in it, and 4) the story stands the test of time so that no matter when a reader is reading it, the story still resonates.
21st Century Novels I Think Will Become Classics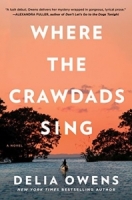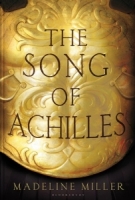 1. A MAN CALLED OVE by Fredrik Backman
If having a memorable protagonist is part of the criteria for becoming a classic, it doesn't get much more memorable than the loveable curmudgeon Ove.  The story is also beautifully written and contains themes that definitely stand the test of time – particularly those of love and loss, and letting people into your heart.
2.  THE SEVEN HUSBANDS OF EVELYN HUGO by Taylor Jenkins Reid
If there were ever a character to rival Ove in terms of being unforgettable, that character has to be the one and only Evelyn Hugo.  She's an aging and reclusive Hollywood film star who has finally decided it's time to tell the truth about her glamorous and scandalous life.  As she unapologetically lets her story unfold, we learn that Evelyn was in love with a woman at a time in history when it was socially unacceptable to do so. A major theme that I think would stand the test of time is one of her most memorable lines from the book:  "Don't ignore half of me so you can fit me into a box. Don't do that."
3.  THE BOOK THIEF by Markus Zusak
My own list here is filled with books set around the time of WWII, but I think The Book Thief is one of the most unique and unforgettable WWII novels I've ever read, one) for its focus on books and fostering a love of reading, and two) because Death features as a character/narrator.
4.  THE NIGHTINGALE by Kristin Hannah
This quote from Goodreads pretty well sums up why I think The Nightingale is destined to be a classic:  "The Nightingale tells the stories of two sisters, separated by years and experience, by ideals, passion and circumstance, each embarking on her own dangerous path toward survival, love, and freedom in German-occupied, war-torn France—a heartbreakingly beautiful novel that celebrates the resilience of the human spirit and the durability of women. It is a novel for everyone, a novel for a lifetime."
5. WHERE THE CRAWDADS SING by Delia Owens
Another novel I think could easily become a classic based on these themes that resonate:  "In Where the Crawdads Sing, Owens juxtaposes an exquisite ode to the natural world against a profound coming of age story and haunting mystery. Thought-provoking, wise, and deeply moving, Owens's debut novel reminds us that we are forever shaped by the child within us, while also subject to the beautiful and violent secrets that nature keeps. The story asks how isolation influences the behavior of a young woman, who like all of us, has the genetic propensity to belong to a group. The clues to the mystery are brushed into the lush habitat and natural histories of its wild creatures." (Goodreads)
6. UNDER THE WHISPERING DOOR by T.J. Klune
I chose this TJ Klune novel because I think there should be more fantasy novels in what we consider to be classics and I think this one fits the bill. It features quirky, unforgettable characters with Wallace, Hugo, and Mei, a wonderful found family element, and it's a beautifully written story about life, love, loss, and what it means to truly live.
7.  SALT TO THE SEA by Ruta Sepetys
Honestly, I think any of Sepetys' novels could easily become categorized as classics some day.  She has a real gift for storytelling and every book I've read of hers has packed an emotional punch.  I chose Salt to the Sea because of its focus on a maritime disaster that isn't very well known – when, in 1945, a Soviet submarine sank a German cruise liner that was supposed to ferry wartime personnel and refugees to safety from the advancing Red Army.  Sepetys powerfully portrays the brutality of war as well as the strength of the human spirit as she unfolds this tragedy before us.  Such an incredibly powerful read, particularly as we are currently watching another brutal war in progress.
8.  THE SONG OF ACHILLES by Madeline Miller
I chose this book because as popular as retellings are these days, it seems like some of them ought to make it to the status of classic, and I feel like this gorgeous retelling of The Illiad with its main focus between Achilles' relationship with Patroclus.  Again, we have unforgettable characters, this time taken from Greek mythology, as well as themes that will stand the test of time.  This book also packs a major emotional punch in a way that brings this story to life in a more accessible way than the original classic.
9. ALL THE LIGHT WE CANNOT SEE by Anthony Doerr
I know, I know, it's yet another WWII historical fiction novel.  This one is about a blind French girl and a German boy whose paths collide in occupied France as both try to survive the devastation of World War II.  I'm not even going to lie – I don't remember much about this book myself except that I loved it so much I couldn't put it into words.  My review on Goodreads is quite simply that this is "one of the most beautifully written books I've ever read." I remember being so emotionally invested in the two main characters but not much else. I chose this one primarily because as of today, it has received 1,270,065 ratings on Goodreads, with an average rating of 4.32.  With numbers like that, it ought to have some staying power.
10. ONCE UPON A WARDROBE by Patti Callahan
I chose this book because I think it is a gem of a book that deserves so much more attention that it seems to be getting.  I loved the story's focus on both a beloved author, C.S. Lewis, and his most beloved books, The Chronicles of Narnia.  I feel like that subject matter as well as its major theme of "the lengths we'll go to for those we love" make this a timeless read.
* * * * * *
Question:  Have you read any of these?  Do you think any of them will eventually become classics?
https://thebookishlibra.com/wp-content/uploads/2018/01/TTT-Big2.png
203
500
Suzanne
https://thebookishlibra.com/wp-content/uploads/2018/06/trimmed-Copy-of-Bookish-Logo-copy.png
Suzanne
2022-03-29 05:45:47
2022-03-28 22:09:03
Top Ten Tuesday – 21st Century Novels I Think Will Become Classics