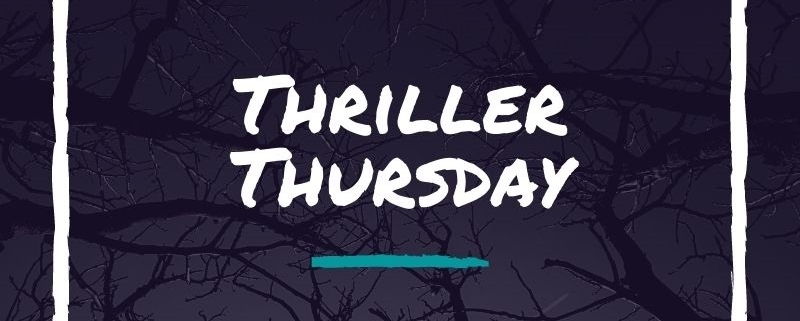 Reviews: Find You First & House of Hollow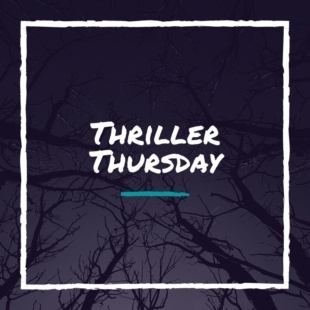 Hi everyone!  Sharon here with another edition of Thriller Thursday. This week I read a couple of books from authors that are new to me, Linwood Barclay's Find You First and Krystal Sutherland's House of Hollow. And I am happy to say these were both amazing reads.
Find You First
Goodreads
Author: Linwood Barclay
Publication Date: May 4, 2021
Publisher: William Morrow
When Stephen King gives a rave review on a book I just have to check it out, and he hit the nail on the head with Linwood Barclay's Find You First. This book hit the ground running and kept going through the very last page.
Billionaire Miles Cookson has just been diagnosed with Huntington's disease. Twenty years ago, Miles donated sperm to a sperm bank, that resulted in nine children. So, Miles has nine children that could possibly have the gene for this disease. After much soul searching Miles decides that he needs to find his "children" to let them know they should be tested, and he has also decided that he is going to leave them an inheritance. Chloe Swanson is one of Miles' children who is on her own quest to find out who her biological father is. When Miles and Chloe find each other, the excitement is short lived when they find out that Miles' other children are vanishing, with every trace of them eliminated, almost like they never existed. Could one of the nine have found out about the others and the inheritance and decided they want all of it for themselves? Or is there something more sinister going on?
The book starts off with a bang when one of Miles' children, Todd, is murdered. Two unknown assailants posing as police officers show up at his door and once inside his house they inject him with some kind of poison that paralyzes him and then eventually kills him. That opening chapter had me like, Woah! Okay, you have my attention. Lol.   We then jump back in time 3 weeks to when Miles gets his diagnosis and the story plays out from there.
I really liked Miles. When he found out that his "children" were going missing, he turned into Papa bear. He may not know them, but he was going to do everything in his power to keep them safe.
Chloe was by far my favorite though. She did not take crap from anyone. She may only have been twenty, but she was a very strong woman. She sent her DNA into an ancestry app and found one of her siblings, Todd.  Yup the same Todd who was killed in the first chapter. Chloe's interactions with Todd were bittersweet for me. I was happy that she had connected with her brother and they were getting to know each other, but also sad because I knew what Todd's fate was.  But it was her interaction with Miles that I loved the most. She didn't care about his money and she didn't want to know if she had the gene for this disease. She just wanted to get to know her dad. And when he experienced symptoms of his disease, she showed such care and compassion for him. They really clicked and worked well together.
This book was a wild ride full of twists and turns that had me on the edge of my seat from beginning to end. I don't want to say anything else about what was happening because that will just spoil things. But I will say, I was very happy with the ending, it left me with a smile on my face. This was my first book by Linwood Barclay, but it will not be my last.  4 ½ stars
House of Hollow
Goodreads
Author: Krystal Sutherland
Publication Date: April 6, 2021
Publisher: G.P. Putnam's Sons Books for Young Readers
I have never read anything by Krystal Sutherland, but when I saw the book cover for House of Hollow I knew I was going to have to read this book. And I am so glad I did because this book was as awesome as the cover is.  This is a dark and twisted read that I devoured in a few days.
Ten years ago the Hollow sisters (Grey, Vivi, and Iris) vanished. Their parents took their eyes off them for two seconds and they were just gone. One month later they mysteriously reappeared on the same street from which they vanished with no memory of where they were or what happened to them. Their once blue eyes are now black, their dark hair is now almost white and they each have a scar in the shape of a half moon on the base of their neck.  They also have the ability to make other people do what they want with a simple touch or kiss on the lips. What happened to the Hollow sisters and why did they come back changed? The answer to those questions makes for a terrifying, dark and at times grotesque story. Just the kind I love.
House of Hollow is told from the POV of Iris. Iris is now seventeen and since returning she has just been trying to lead a normal life. But when Grey goes missing, Iris and Vivi will do whatever they have to to find Grey and bring her home safe. I loved the bond the Hollow sisters had. Grey was the protector and when I say protector, I mean don't mess with her younger sisters because you will not like what Grey will do. One example is when a girl in Iris' school was bullying Iris, Grey used her ability to make this girl stand up in front of the whole school during an assembly and shave off her long dark hair. Yup Don't mess with the sisters, got it lol.
To find their sister, Iris and Vivi must follow the clues that Grey left behind. One of the clues takes them to Grey's apartment and while they are searching for clues as to where Grey could be, a dead body that has white flowers growing out of its eyes and covering most of the body, falls from the closet. They are also being stalked by a man wearing a Bull head.  'Cause you know, no thriller would be complete without a character walking around with a bull head on, trying to kill the main characters. LOL!  I actually loved the eeriness that this character brought to the book.
A secondary character I really liked was Grey's boyfriend, Tyler. He has some great one liners that often gave me a chuckle during some tense moments, and I loved how he called Iris "Little Hollow". He was just a great addition to round out a great group of characters.
I really liked how Krystal Sutherland slowly revealed what happened to Grey, as well as what happened to the Hollow sisters 10 years ago. As each layer was pulled back, the tension and suspense just increased to an ending that had my jaw dropping as well as wanting more. With that ending, I really hope there is a sequel to this book.  4 ½ stars
Be forewarned though, there are some grotesque moments in this book. I even shivered and crinkled my face at some of it, and it usually takes a lot to gross me out, lol.
https://thebookishlibra.com/wp-content/uploads/2021/01/Thriller-Thursday.jpg
800
800
Sharon
https://thebookishlibra.com/wp-content/uploads/2018/06/trimmed-Copy-of-Bookish-Logo-copy.png
Sharon
2021-06-03 05:45:15
2021-05-31 12:47:23
Reviews: Find You First & House of Hollow