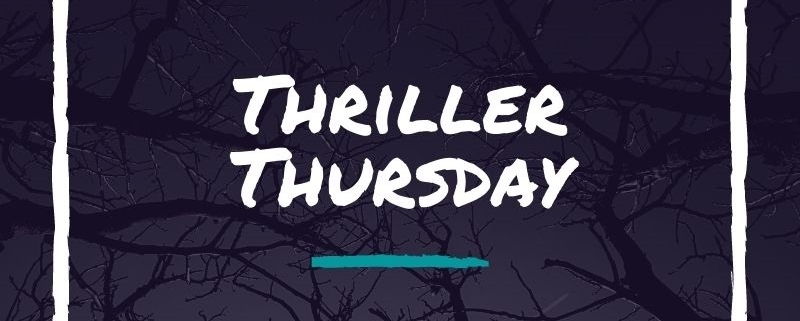 Reviews: Every Last Fear & Every Vow You Break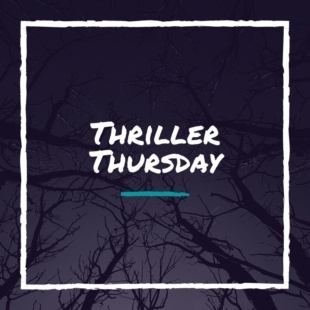 Hello, it's Sharon and I am back with Thriller Thursday. This week brings Alex Finlay's Every Last Fear and Peter Swanson's Every Vow You Break. I was intrigued by the synopsis of both of these books, and I am happy to say they did not disappoint.
Every Last Fear
Goodreads
Author: Alex Finlay
Publication Date: March 2, 2021
Publisher: Minotaur Books
Alex Finlay's Every Last Fear is a suspenseful and heartbreaking story that follows the fate of the Pine Family.
Seven years ago, 18 year old Danny Pine was convicted of killing his girlfriend Charlotte and is currently serving a life sentence. He has recently been denied an appeal, even though a true crime documentary called "A Violent Nature" has shed doubt on his confession and guilt. And now 21 year old Matt Pine has been told that the rest of his family (his mother, father, 17 year old sister and 6 year old brother) have died from an apparent gas leak in their rental cottage while on vacation in Tulum, Mexico. The Mexican authorities have closed the case as accidental, but the FBI are not convinced it was an accident.
Matt Pine just pulled at my heart strings. With his brother in jail, it is up to Matt to go to Mexico to have the bodies of his family released and then plan the funeral. While in Mexico he is almost assaulted and then when he returns to his hometown he is met with a cold reception, thanks to how the documentary portrayed the community.  I felt so bad for Matt, I just wanted to reach into the book and hug him. And my tears were flowing when he said his final goodbye to his family during the funeral.
Another emotional part for me was when we were given chapters of the Pine's in Mexico. The reason they were in Mexico was because Matt's father was following up on some leads that could possibly prove Danny's innocence. Just reading their thoughts and activities, knowing they are now dead made my heart ache for them. And then reading exactly what happened to them, it was like a punch in the gut.
The suspenseful part of the book centered around the investigation into what happen to the Pine family. FBI agent Sarah Keller is in charge of the investigation and I loved her. She was one tough cookie and would not stop until she uncovered the truth, not only about what happened to the Pine family, but also what happened the night Charlotte died. I also liked how caring and concerned Sarah was with Matt. She made sure she kept him up to date on the investigation, and she also made sure she checks on his welfare as well.
I also really liked Matt's friends from college. When Matt returned to the dorms the morning after he got the news about his family, they were all waiting for him, and then they all flew to Nebraska for the funeral. It really warmed my heart to see them drop everything to be there for Matt. I was really glad Matt had that kind of love and support from his friends.
I really cannot say much about what was uncovered in the investigation because anything I say will just spoil it. But I can say that there were lots of twists and turns that took the investigation into a different direction than I thought it was going and I was on the edge of my seat as I was reading. When all was revealed at the end, I was literally sitting with my mouth open.  4 Stars
Every Vow You Break
Goodreads
Author: Peter Swanson
Publication Date: March 23, 2021
Publisher: William Morrow
Peter Swanson's Every Vow You Break follows Abigail Baskin who is set to marry millionaire, Bruce Lamb.  At her bachelorette weekend in California, Abigail has a one night stand. When her fling shows up in New York just before her wedding, Abigail chalks it up to coincidence. But when he shows up on her honeymoon, Abigail knows her world is about to come crashing down. She just doesn't know that her life could be in jeopardy as well.
This book starts off slow, but by the halfway mark when Abigail and Bruce are on their honeymoon, things picked up and I couldn't wait to find out what was going on.
Bruce has planned the honeymoon on a secluded island in Maine called, Heart Pond. It is totally off the grid. There is no cell service, no internet and no TV.  I really liked this setting and as I was reading, I was picturing myself there swimming, hiking, reading, just all around relaxing. But unfortunately for Abigail, it was not all that romantic or relaxing. Not long after they arrived, Abigail noticed that aside from themselves and one other honeymooning couple, all the other guests were men. Well, this just set off my 'The Stepford Wives' radar and I was sure I knew where this story was going. Oh, how wrong I was. lol
After Abigail sees Jill, the only other woman on the island, in the woods one night in a bloody nightgown, she cannot make any of the men on the island, including her husband, Bruce, believe her. They tell her she could not have seen Jill because Jill and her husband left that morning. But Abigail knows what she saw and tries to find out on her own what happened to Jill. But as the men, including her husband, start to act strange, she does not know who she can trust. And it is becoming clear that whatever happened to Jill is going to happen to her unless she can find a way off the island. I really liked this part of Abigail. She did not just sit back and wait for what was coming; she formed a plan to get off the island, gathered her supplies and waited for the perfect time to execute her plan. And let me tell you, when she set her plan in motion she did not let any of the men get in her way. You go Abigail!
Aside from the slow start of the book, the other issue I had was that the characters were flat. While I liked Abigail's tough persona on the island, I really would have liked to have known more about her, as well as her husband, Bruce. He was a very underdeveloped character. He actually came off to me as kind of juvenile, as did all of the men on the island.
Even with those couple of issues, once the action picked up on the island I was racing through the book because I needed to find out what was going on, why, and how it was going to end. The end did feel a bit quick to wrap up to me, but I did like the outcome.
3 ½ Stars
https://thebookishlibra.com/wp-content/uploads/2021/01/Thriller-Thursday.jpg
800
800
Sharon
https://thebookishlibra.com/wp-content/uploads/2018/06/trimmed-Copy-of-Bookish-Logo-copy.png
Sharon
2021-04-15 05:45:43
2021-04-13 20:54:18
Reviews: Every Last Fear & Every Vow You Break