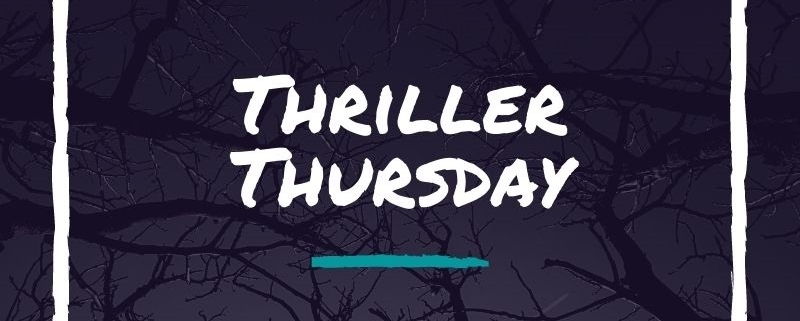 Reviews: Pretty Little Wife and Three Single Wives
Happy Valentine's weekend everyone! It's Sharon here again. What better way to kick off Valentine's Day than with a couple of reviews that the themes are wives killing their husbands LOL! And that is just what I have for this week's Thriller Thursday.  This week's reviews are domestic thrillers:  Pretty Little Wife and Three Single Wives.  When I picked these two books to read for Thriller Thursday, I did not even make the connection about murdered husbands and Valentine's day until Suzanne mentioned what a fun theme for Valentine's weekend 🙂
Pretty Little Wife
Goodreads
Author: Darby Kane
Publication Date: December 29, 2020
Publisher: William Morrow
Pretty Little Wife is Darby Kane's debut thriller novel and what a debut it was! It follows Lila Ridgefield and her husband Aaron Payne who live in a small town in New York. They seem to have a great life together.  Lila is a real estate broker who works mostly from home, while Aaron is a beloved High School teacher and coach.  He has never missed a day of school so when he does not show up one day, everyone is concerned and worried. Lila is concerned and worried as well, but for very different reasons.
When the book opens, Lila discovers some disturbing videos of her husband and some of the teen girls he coaches. Aaron lies and makes it seems like Lila is in the wrong for blowing this out of proportion when she confronts him, so she decides to take matters into her own hands to stop Aaron from hurting anymore children.  She kills Aaron and leaves him in his car at the school. If he's now missing, where did his car and his body go? If he's not really dead like she thought he was, then he'll be coming for Lila and she needs to be prepared.
The book then jumps ahead to where the investigation starts. Not only the police investigation, but also Lila's.  And not only do we have the mystery of what happened to Aaron, but there are also excerpts of a podcast that is investigating the disappearance of 3 college women from the surrounding Ithaca area.  Coincidence or are they somehow related? As the investigation into Aaron's disappearance continues, the police uncover more than they ever thought they would.  The lead detective on the case is Ginny Davis, and she is sure that Lila is responsible for whatever happened to her husband. But trying to prove it is harder than she thinks. Lila is smart and has covered her tracks, well except for the missing dead body (lol).  I loved the game of cat and mouse between these two women. They are both smart and determined and neither is going to be outsmarted by the other.
This book had so many twists and turns that I was on the edge of my seat the whole time I was reading. Just when I thought I knew what was going on, Darby Kane threw in a curve ball and took it in another direction.  By the time I got to the end I was like "Whoa! Wait! What?! Holy Crap!"
I also thought the author did an excellent job in writing and fleshing out the characters in this book, especially Lila. She was such a complex character. Yes, she killed her husband, but I still had a lot of sympathy for her and wanted everything to work out for her in the end.   4 Stars
Three Single Wives
Goodreads
Author: Gina LaManna
Publication Date: September 1, 2020
Publisher: Sourcebooks Landmark
I have never read anything by Gina LaManna before, but when I saw the synopsis of Three Single Wives, where it states: a book club, wine, and murder, I knew I had to read it. And I am glad I did. This was a fast read that kept me guessing until the very end.
Eliza Tate has started her own Public Relations firm and her one big client is Marguerite Hill, a self -help guru and author of the bestselling book "Take Charge" and soon to be released sequel "Be Free". On February 13th, Eliza hosts a book club with two of her friends, Anne Wilkes, and Penny Sands, to discuss Marguerite's new book "Be Free", but then the discussion moves to cheating husbands and revenge and how they would kill their husband if given the chance. But they don't really mean it, it's just the wine talking. Or is it? On February 14th one of their husbands is found murdered. And so, the mystery begins, who took their discussion seriously?
The book is told from the POV of Eliza, Anne, and Penny, with transcripts of the trial in between. When the story opens it is the day of the book club, then it jumps back 9 months and we get to learn more about these women and the circumstances that lead up to the night in question. We do find out pretty early in the book which husband is dead, but we don't find out until the very end who killed him. I was all over the place on who I thought the killer was.
With each chapter we learn more about Anne, Eliza, and Penny. And let me just say these women have some serious issues. They are all so flawed and they all have secrets and oh the lies they tell. But even though none of them were very likable, I did enjoy getting to learn more about them and their secrets. And the more I learned about them, the more I suspected them all.
In addition to the mystery that surrounded the whodunnit, this book also had some make- me-chuckle moments. Especially on the transcript portion. Man, even on the witness stand these women were being snarky and, in some cases, cocky.
A few of some of the funny moments from the transcripts:
"Who's the son of a bitch that spilled the beans?" – Anne's response when the defense told her they had evidence she was being blackmailed.
"Then it's my word against his, and he's dead. I guess that means I win by default." – Penny's response when the defense said the victim called her a psychopath in his restraining order.
"Is it really a book club without wine?" – Eliza's response when the prosecution asked if she served wine at the book club.
"I wouldn't say it's stealing. It's adopting certain items that other people no longer need."- Penny's response to the prosecution asking about her "little hobby" of stealing things from others.
I don't want to say too much and spoil anything, but I was happy with the ending and in no way did I figure it out.    3 ½ stars
https://thebookishlibra.com/wp-content/uploads/2021/01/Thriller-Thursday.jpg
800
800
Sharon
https://thebookishlibra.com/wp-content/uploads/2018/06/trimmed-Copy-of-Bookish-Logo-copy.png
Sharon
2021-02-11 05:45:14
2021-02-11 07:33:47
Reviews: Pretty Little Wife and Three Single Wives