Top Ten Tuesday – Top 10 Books I Plan to Read This Spring
Top Ten Tuesday was created by The Broke and the Bookish in June of 2010 and was moved to That Artsy Reader Girl in January 2018. It was born of a love of lists, a love of books, and a desire to bring bookish friends together.  Top Ten Tuesday has been one of my favorite memes ever since I started blogging, so huge thanks to Jana for taking over the hosting duties!
This week's TTT topic is Top Ten Books on My Spring TBR.  As usual, it's practically impossible to narrow down my list of books I want to read to just ten, but here's my tentative Spring TBR list.  It's a mix of ARCs and 2018 releases that have already come out, and since I'm such a mood reader, it's also a hodge podge of genres as well – some fantasy, some historical fiction, some science fiction, a couple of retellings, thrillers, contemporaries, etc.  I'm really excited about these ten so I hope to be able to read all of these before the end of Spring.
Top 10 Books I Plan to Read This Spring
* * * * *
 1. GIRL MADE OF STARS by Ashley Herring Blake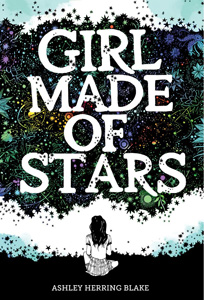 Goodreads Synopsis: "I need Owen to explain this. Because yes, I do know that Owen would never do that, but I also know Hannah would never lie about something like that."
Mara and Owen are about as close as twins can get. So when Mara's friend Hannah accuses Owen of rape, Mara doesn't know what to think. Can the brother she loves really be guilty of such a violent crime? Torn between the family she loves and her own sense of right and wrong, Mara is feeling lost, and it doesn't help that things have been strained with her ex and best friend since childhood, Charlie.
As Mara, Hannah, and Charlie navigate this new terrain, Mara must face a trauma from her own past and decide where Charlie fits in her future. With sensitivity and openness, this timely novel confronts the difficult questions surrounding consent, victim blaming, and sexual assault.   (Read more…)
* * * * *
2. FROM TWINKLE WITH LOVE by Sandhya Menon
Goodreads Synopsis: Aspiring filmmaker and wallflower Twinkle Mehra has stories she wants to tell and universes she wants to explore, if only the world would listen. So when fellow film geek Sahil Roy approaches her to direct a movie for the upcoming Summer Festival, Twinkle is all over it. The chance to publicly showcase her voice as a director? Dream come true. The fact that it gets her closer to her longtime crush, Neil Roy—a.k.a. Sahil's twin brother? Dream come true x 2.
When mystery man "N" begins emailing her, Twinkle is sure it's Neil, finally ready to begin their happily-ever-after. The only slightly inconvenient problem is that, in the course of movie-making, she's fallen madly in love with the irresistibly adorkable Sahil.
Twinkle soon realizes that resistance is futile: The romance she's got is not the one she's scripted. But will it be enough?
Told through the letters Twinkle writes to her favorite female filmmakers, From Twinkle, with Love navigates big truths about friendship, family, and the unexpected places love can find you.  (Read more…)
* * * * *
3. THE WOMAN IN THE WINDOW by A.J. Finn
Goodreads Synopsis:  Anna Fox lives alone—a recluse in her New York City home, unable to venture outside. She spends her day drinking wine (maybe too much), watching old movies, recalling happier times . . . and spying on her neighbors.
Then the Russells move into the house across the way: a father, a mother, their teenage son. The perfect family. But when Anna, gazing out her window one night, sees something she shouldn't, her world begins to crumble—and its shocking secrets are laid bare.
What is real? What is imagined? Who is in danger? Who is in control? In this diabolically gripping thriller, no one—and nothing—is what it seems.   (Read more…)
* * * * *
4. SONG OF BLOOD AND STONE by L. Penelope
Goodreads Synopsis:  A treacherous, thrilling, epic fantasy about an outcast drawn into a war between two powerful rulers.
Orphaned and alone, Jasminda lives in a land where cold whispers of invasion and war linger on the wind. Jasminda herself is an outcast in her homeland of Elsira, where her gift of Earthsong is feared. When ruthless soldiers seek refuge in her isolated cabin, they bring with them a captive–an injured spy who threatens to steal her heart.
Jack's mission behind enemy lines to prove that the Mantle between Elsira and Lagamiri is about to fall nearly cost him his life, but he is saved by the healing Song of a mysterious young woman. Now he must do whatever it takes to save Elsira and it's people from the True Father and he needs Jasminda's Earthsong to do it. They escape their ruthless captors and together they embark on a perilous journey to save Elsira and to uncover the secrets of The Queen Who Sleeps.
Thrust into a hostile society, Jasminda and Jack must rely on one another even as secrets jeopardize their bond. As an ancient evil gains power, Jasminda races to unlock a mystery that promises salvation.
The fates of two nations hang in the balance as Jasminda and Jack must choose between love and duty to fulfill their destinies and end the war.  (Read more…)
* * * * *
5. SKY IN THE DEEP by Adrienne Young
Goodreads Synopsis: OND ELDR. BREATHE FIRE.
Raised to be a warrior, seventeen-year-old Eelyn fights alongside her Aska clansmen in an ancient rivalry against the Riki clan. Her life is brutal but simple: fight and survive. Until the day she sees the impossible on the battlefield—her brother, fighting with the enemy—the brother she watched die five years ago.
Faced with her brother's betrayal, she must survive the winter in the mountains with the Riki, in a village where every neighbor is an enemy, every battle scar possibly one she delivered. But when the Riki village is raided by a ruthless clan thought to be a legend, Eelyn is even more desperate to get back to her beloved family.
She is given no choice but to trust Fiske, her brother's friend, who sees her as a threat. They must do the impossible: unite the clans to fight together, or risk being slaughtered one by one. Driven by a love for her clan and her growing love for Fiske, Eelyn must confront her own definition of loyalty and family while daring to put her faith in the people she's spent her life hating.   (Read more…)
* * * * *
6. I STOP SOMEWHERE by T.E. Carter
Goodsreads Synopsis:  Ellie Frias disappeared long before she vanished.
Tormented throughout middle school, Ellie begins her freshman year with a new look: she doesn't need to be popular; she just needs to blend in with the wallpaper.
But when the unthinkable happens, Ellie finds herself trapped after a brutal assault. She wasn't the first victim, and now she watches it happen again and again. She tries to hold on to her happier memories in order to get past the cold days, waiting for someone to find her.
The problem is, no one searches for a girl they never noticed in the first place. (Read more…)
* * * * *
7. BRIGHTLY BURNING by Alexa Donne
Goodreads Synopsis:  Seventeen-year-old Stella Ainsley wants just one thing: to go somewhere—anywhere—else. Her home is a floundering spaceship that offers few prospects, having been orbiting an ice-encased Earth for two hundred years. When a private ship hires her as a governess, Stella jumps at the chance. The captain of the Rochester, nineteen-year-old Hugo Fairfax, is notorious throughout the fleet for being a moody recluse and a drunk. But with Stella he's kind.
But the Rochester harbors secrets: Stella is certain someone is trying to kill Hugo, and the more she discovers, the more questions she has about his role in a conspiracy threatening the fleet. (Read more…)
* * * * *
8. LEGENDARY by Stephanie Garber
Goodreads Synopsis:  Stephanie Garber's limitless imagination takes flight once more in the colorful, mesmerizing, and immersive sequel to the bestselling breakout debut Caraval
A heart to protect. A debt to repay. A game to win.
After being swept up in the magical world of Caraval, Donatella Dragna has finally escaped her father and saved her sister Scarlett from a disastrous arranged marriage. The girls should be celebrating, but Tella isn't yet free. She made a desperate bargain with a mysterious criminal, and what Tella owes him no one has ever been able to deliver: Caraval Master Legend's true name.
The only chance of uncovering Legend's identity is to win Caraval, so Tella throws herself into the legendary competition once more—and into the path of the murderous heir to the throne, a doomed love story, and a web of secrets…including her sister's. Caraval has always demanded bravery, cunning, and sacrifice. But now the game is asking for more. If Tella can't fulfill her bargain and deliver Legend's name, she'll lose everything she cares about—maybe even her life. But if she wins, Legend and Caraval will be destroyed forever.
Welcome, welcome to Caraval…the games have only just begun. (Read more…)
* * * * *
9. CHILDREN OF BLOOD AND BONE by Tomi Adeyemi
Goodreads Synopsis:  Zélie Adebola remembers when the soil of Orïsha hummed with magic. Burners ignited flames, Tiders beckoned waves, and Zelie's Reaper mother summoned forth souls.
But everything changed the night magic disappeared. Under the orders of a ruthless king, maji were targeted and killed, leaving Zélie without a mother and her people without hope.
Now, Zélie has one chance to bring back magic and strike against the monarchy. With the help of a rogue princess, Zélie must outwit and outrun the crown prince, who is hell-bent on eradicating magic for good.
Danger lurks in Orïsha, where snow leoponaires prowl and vengeful spirits wait in the waters. Yet the greatest danger may be Zélie herself as she struggles to control her powers—and her growing feelings for the enemy.  (Read more…)
* * * * *
10. TWENTY-ONE DAYS by Anne Perry
Goodreads Synopsis:  In this first book in a new series, Thomas Pitt's son Daniel races to save his client from execution, setting him against London's Special Police Branch.
It's 1910, and Daniel Pitt is a reluctant lawyer who would prefer to follow in the footsteps of his detective father. When the biographer Russell Graves, who Daniel is helping defend, is sentenced to execution for the murder of his wife, Daniel's Pitt-family investigative instincts kick in, and he sets out to find the real killer. With only twenty-one days before Graves is to be executed, Daniel learns that Graves is writing a biography of Victor Narraway, the former head of Special Branch and a close friend of the Pitts. And the stories don't shed a positive light. Is it possible someone is framing Graves to keep him from writing the biography–maybe even someone Daniel knows in Special Branch?
The only answer, it seems, lies in the dead woman's corpse. And so, with the help of some eccentric new acquaintances who don't mind bending the rules, Daniel delves into an underground world of dead bodies and double lives, unearthing scores of lies and conspiracies. As he struggles to balance his duty to the law with his duty to his family, the equal forces of justice and loyalty pull this lawyer-turned-detective in more directions than he imagined possible. And amidst it all, his client's twenty-one days are ticking away. (Read more…)
* * * * *
Question:  What books are you planning to read this Spring?
https://thebookishlibra.com/wp-content/uploads/2018/01/TTT-Big2.png
203
500
Suzanne
https://thebookishlibra.com/wp-content/uploads/2018/06/trimmed-Copy-of-Bookish-Logo-copy.png
Suzanne
2018-03-20 05:30:03
2018-04-02 16:59:52
Top Ten Tuesday – Top 10 Books I Plan to Read This Spring