Update Post # 2: Summer TBR Wipeout 2017
It's time to post my update for the first leg of the Summer TBR Wipeout challenge.  So, how am I doing?  Not as great as I had hoped because I had to get some ARCs read that I hadn't put on my list.  This time around I have managed to knock a couple off my TBR that had been on there for way too long though so I am happy about that.  Out of the twelve books I had originally put on my challenge list, I've managed to read 5 so far.
BOOKS I READ FOR THIS UPDATE…
Of these two, Heartless was definitely my favorite.  It was just so whimsical and fun, and I think if I lived in the sexist environment that Cath did, I'd probably turn into a raging 'Off with his head!' kind of girl myself, haha.  Caraval, which was one of my most anticipated reads of this year, didn't quite live up to the hype for me, although I still thought it was an entertaining read.  It just seemed to drag out the ending. I'm curious to see how that one will be turned into a series because I felt like the story was pretty well wrapped up by the time I finally reached the end.
BOOKS STILL LEFT ON MY CHALLENGE LIST…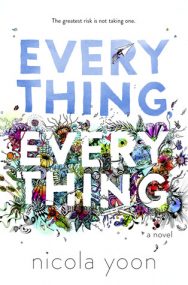 I don't know if I'll make it through all 7 by the end of the challenge or not, but we'll see how it goes!  Hope everyone else is doing great with their challenge!
https://thebookishlibra.com/wp-content/uploads/2017/07/summer-tbr-wipeout-1.png
315
560
Suzanne
https://thebookishlibra.com/wp-content/uploads/2018/06/trimmed-Copy-of-Bookish-Logo-copy.png
Suzanne
2017-08-05 07:51:49
2017-08-05 09:17:58
Update Post # 2: Summer TBR Wipeout 2017