Waiting on / Can't Wait Wednesday – Spotlight on The Readymade Thief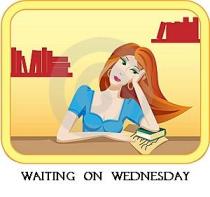 "Waiting On" Wednesday is a weekly event, hosted at Breaking the Spine, which encourages fellow bloggers to spotlight upcoming releases that we're excited about.  This week I'll also be linking to Can't Wait Wednesday, hosted by Tressa.
My selection for this week is The Readymade Thief by Augustus Rose.  I have to admit up front that it's Colson Whitehead's advance praise of this book that really makes me want to read this book.  Whitehead says "In his highly addictive and multi-faceted first novel, Augustus Rose pits an irrepressible and gritty young heroine against a sinister group of fanatics. The Readymade Thief is a kickass debut from start to finish."   An irrepressible and gritty young heroine versus a sinister group of fanatics?  Ummm, yes please! How badass does that sound?!
It sounds like a read that is guaranteed to be a wild and suspenseful ride from start to finish and I also like that it's advertised as being great for fans of Ernest Cline since I really loved Ready Player One.
THE READYMADE THIEF by Augustus Rose
Publication Date:  August 1, 2017
From Amazon:  "A debut novel that's unexpected, uncategorizable, unputdownable." –Robin Sloan, New York Times bestselling author of Mr. Penumbra's 24-Hour Bookstore
An addictive literary puzzle that introduces an unforgettable young heroine plunged into the twisted world of a secret society with a dark agenda.
Lee Cuddy is seventeen years old and on the run, alone on the streets of Philadelphia.
Betrayed by her family after taking the fall for a friend, Lee finds refuge in a cooperative of runaways holed up in an abandoned building they call the Crystal Castle. But the façade of the Castle conceals a far more sinister agenda, one hatched by a society of fanatical men set on decoding a series of powerful secrets hidden in plain sight. And they believe Lee holds the key to it all.
Aided by Tomi, a young hacker and artist with whom she has struck a wary alliance, Lee escapes into the unmapped corners of the city—empty aquariums, deserted motels, patrolled museums, and even the homes of vacationing families. But the deeper she goes underground, the more tightly she finds herself bound in the strange web she's trying to elude. Desperate and out of options, Lee steps from the shadows to face who is after her—and why.
A novel of puzzles, conspiracies, secret societies, urban exploration, art history, and a singular, indomitable heroine, The Readymade Thief heralds the arrival of a spellbinding and original new talent in fiction for fans of Marisha Pessl and Ernest Cline.
ADVANCE PRAISE FOR THE READYMADE THIEF
 "In his highly addictive and multi-faceted first novel, Augustus Rose pits an irrepressible and gritty young heroine against a sinister group of fanatics. The Readymade Thief is a kickass debut from start to finish."  —Colson Whitehead, author of The Underground Railroad
"The Readymade Thief is my favorite kind of book: an improbable one. The novel is a map of things—urban exploration, secret societies, the city of Philadelphia, Marcel Duchamp, very possibly the Home Alone movies—and if those things don't seem to fit together, well, that's the magic of the improbable book, and the transmutation of obsessions, by energy and intellect, into something wholly new: a novel that's unexpected, uncategorizable, unputdownable."  —Robin Sloan, author of Mr. Penumbra's 24-Hour Bookstore
"The Readymade Thief is a brilliant, suspenseful, and cinematic novel with an unforgettable heroine and a big story about art, the nature of consciousness, and all points in between. Be prepared to lose yourself in it."  —Edan Lepucki, author of California and Woman No. 17

"I fell more than a little bit in love not just with Lee—the gutsy protagonist of Augustus Rose's gorgeous debut novel, The Readymade Thief—but with the book itself. It's a hypnotizing amalgamation of love story and mystery. I am in awe."  —Hannah Pittard, author of Listen to Me

"In The Readymade Thief, Augustus Rose shows that he has one of the steadiest hands in fiction. How else to explain how effortlessly he complicates and expands the mystery at the heart of the novel, adding Marcel Duchamp, the Darknet, Urban Exploration, and a unified field theory along the way to such amazing effect. Each time I thought I had found my way to solid ground, another level opened up, and I eagerly tunneled deeper. Rose has crafted something memorable, crackling with energy, a truly wonderful tale."  —Kevin Wilson, author of The Family Fang
"A rewarding novel full of pleasures and surprises. Every time I thought I knew where the story was going, it took me somewhere stranger and deeper than I could have imagined. A rich, heady mix of ideas and thrills."  —Charles Yu, author of How to Live Safely in a Science Fictional Universe
* * * * *
I'd love to hear what upcoming book releases you're waiting on this Wednesday? Leave me your link in the comments below and I'll stop by and check out your WoW selection for this week. 🙂
https://thebookishlibra.com/wp-content/uploads/2017/06/readymade.jpeg
1388
919
Suzanne
https://thebookishlibra.com/wp-content/uploads/2018/06/trimmed-Copy-of-Bookish-Logo-copy.png
Suzanne
2017-06-21 06:20:36
2017-06-21 06:20:36
Waiting on / Can't Wait Wednesday – Spotlight on The Readymade Thief