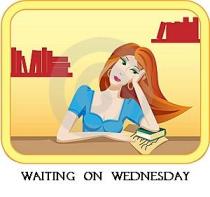 "Waiting On" Wednesday is a weekly event, hosted at
Breaking the Spine
, which encourages fellow bloggers to spotlight upcoming releases that we're excited about.
My "Waiting On" Wednesday selection for this week:
Today Will Be Different by Maria Semple.
Publication Date: October 4, 2016
From Amazon:
A brilliant novel from the author of Where'd You Go, Bernadette, about a day in the life of Eleanor Flood, forced to abandon her small ambitions and awake to a strange, new future.
Eleanor knows she's a mess. But today, she will tackle the little things. She will shower and get dressed. She will have her poetry and yoga lessons after dropping off her son, Timby. She won't swear. She will initiate sex with her husband, Joe. But before she can put her modest plan into action-life happens. Today, it turns out, is the day Timby has decided to fake sick to weasel his way into his mother's company. It's also the day Joe has chosen to tell his office-but not Eleanor-that he's on vacation. Just when it seems like things can't go more awry, an encounter with a former colleague produces a graphic memoir whose dramatic tale threatens to reveal a buried family secret.
TODAY WILL BE DIFFERENT is a hilarious, heart-filled story about reinvention, sisterhood, and how sometimes it takes facing up to our former selves to truly begin living.
* * * * *
I'm excited about this one because I fell in love with Where'd You Go, Bernadette when I read it. Her characters are just very relatable and often hilarious, so I really can't wait to see what Maria Semple brings to the table with this new book!
What books are you waiting on this Wednesday?
https://thebookishlibra.com/wp-content/uploads/2016/06/today-will-be-different.jpg
499
323
Suzanne
https://thebookishlibra.com/wp-content/uploads/2018/06/trimmed-Copy-of-Bookish-Logo-copy.png
Suzanne
2016-06-15 09:30:25
2016-06-15 09:32:36
Waiting on Wednesday: Today Will Be Different
Glass Sword
by Victoria Aveyard
Also by this author:
Red Queen

Series:
Red Queen #2
Published by
HarperTeen on February 9th 2016
Genres:
Fantasy, Young Adult Fiction
Pages:
444
Source:
Library
Amazon
Goodreads
Synopsis from Goodreads: If there's one thing Mare Barrow knows, it's that she's different. Mare Barrow's blood is red—the color of common folk—but her Silver ability, the power to control lightning, has turned her into a weapon that the royal court tries to control. The crown calls her an impossibility, a fake, but as she makes her escape from Maven, the prince—the friend—who betrayed her, Mare uncovers something startling: she is not the only one of her kind.
Pursued by Maven, now a vindictive king, Mare sets out to find and recruit other Red-and-Silver fighters to join in the struggle against her oppressors. But Mare finds herself on a deadly path, at risk of becoming exactly the kind of monster she is trying to defeat. Will she shatter under the weight of the lives that are the cost of rebellion? Or have treachery and betrayal hardened her forever?
The electrifying next installment in the Red Queen series escalates the struggle between the growing rebel army and the blood-segregated world they've always known—and pits Mare against the darkness that has grown in her soul.


My Review of Glass Sword:
For those familiar with the Red Queen series, the second book Glass Sword picks up right where the first book leaves off. The "little lightning girl" Mare Barrow and fallen Prince Cal have escaped from King Maven and his silver minions, and along with members of the Scarlet Guard, they're on the run. Aveyard sets a fast and exhilarating pace from the first page as the band of rebels flee to safety and then regroup to devise their own plan of attack against Maven. The action-packed conclusion of Red Queen was my favorite part of that novel, so I was very excited to see there was no gap in the action between the two books.
The first mission at hand for the band of rebels is the list that Mare's mentor, Julian, had given her before Maven had him killed – a list of what they have now dubbed 'New Bloods'. These 'New Bloods' are others who are just like Mare – red blooded but with Silver abilities. Mare and the others know that since Maven is determined to prove that she is nothing more than a fraud with no special abilities, then he will try to find and eliminate everyone on that list to hide the fact that 'New Bloods' actually exist.
The story then becomes a race against time for Mare and the Scarlet Guard to find each New Blood first and to hopefully recruit them to their cause. With an army of New Bloods on their side, the odds of stopping Maven become much greater. This sounds exciting, and at first it is, as each 'New Blood' is found and we learn what their special powers are. However, and maybe it's just me and my impatience, but after a few journeys to find, save, and recruit, I got bored and just wanted to fast-forward to when all of the 'New Bloods' had been located so that I could just move along with the rest of the plot.


Okay, so what did I really like about Glass Sword?
Backstory on Farley – Farley is still my favorite character so I love that I got to learn a lot more about her in this book.
Cal – I didn't really think Cal was all that in the first book, but he's really starting to grow on me in this one. He's a bit of an enigma now that he has lost everyone and everything he held dear and we get to see a side of him that we haven't seen before as he's trying to figure out who he is and what he wants. Will he help Mare and the Scarlet Guard or will he ultimately side with his Silver brethren if they will take him back? Only time will tell, but I like the developments in this character and want to see more of him.
New Blood super powers – I know I said I got bored with the actual tracking down of the New Bloods, but that said, the powers they possess are awesome! Aveyard seems to come up with an endless supply of super cool abilities for our rebels. Among others, there's a chameleon, one who can manipulate gravity, and another that can create optical illusions. The powers are very different from the brute force, X Men like powers we saw in 'Red Queen' and seem sure to come in handy in a death match versus King Maven and his army of Silvers.
The ending! – I don't want to give it away, but the ending is cliffhanger of epic proportions. In spite of my disappointment with certain aspects of 'Glass Sword', the ending alone makes me want to get my hands on the next book as soon as possible.


And what didn't I like about Glass Sword?:
Aside from the repetitive nature of the recruiting missions I already mentioned, there was one other problem area for me and I hate to say it, but it's Mare. I don't know why, but I'm just not feeling the connection to her that I think I should be feeling, especially since she's the protagonist. I don't want to say that I don't care what happens to her because that's not true, but there is still something about her that frustrates me to no end. I understand that she's in turmoil because of what has already happened to her and because of her fears about what she could become in her quest to defeat Maven – the fact that she would be responsible for not only taking lives herself, but also for potentially sacrificing the lives of those around her. I get it; I really do.
However, her constant running internal dialogue about it drove me crazy after a while, especially her repetitive bemoaning of the fact that she misses her Maven – the boy she thought Maven was before he turned out to be such a complete and utter monster. I really just wanted to scream at her Cher-style: "Snap out of it!" So, yeah, even though I truly do love Mare's badass side and want her to rise up and defeat Maven, I really need her to hurry up and move past the whole 'missing Maven' thing and get focused on the task at hand.


Would I recommend Glass Sword?:
Well, I liked it, but I didn't love it. Even with my disappointments though, the overall story still has potential to be pretty amazing if I could just find a way to better connect with Mare. I'm still hopeful this will happen as she grows more into her role. Even if that doesn't happen though, I'm still committed enough to the story to want to see how it ends and, for that reason, would definitely still recommend it to anyone who enjoyed the first book.
Rating: 3 stars

About Victoria Aveyard
In her own words:
"I'm a writer repped by Suzie Townsend at New Leaf Literary & Media, Inc. I split my time between my hometown East Longmeadow, Massachusetts and Los Angeles. After graduating with a BFA in Screenwriting from the University of Southern California, I decided to try my hand at writing a novel. My debut RED QUEEN came out of the terrifying, unemployed year after college. The sequel GLASS SWORD released in February 2016.
Currently I'm working on the third book in the RED QUEEN series, along with pursuing other projects in literature and film. My proudest achievements are riding a horse in the mountains of Montana and navigating from London to Edinburgh without GPS."
https://thebookishlibra.com/wp-content/uploads/2016/06/glass-sword.jpg
810
540
Suzanne
https://thebookishlibra.com/wp-content/uploads/2018/06/trimmed-Copy-of-Bookish-Logo-copy.png
Suzanne
2016-06-10 06:20:14
2017-09-17 17:57:03
Book Review: Glass Sword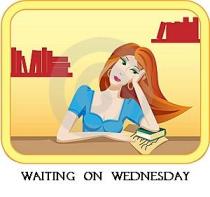 "Waiting On" Wednesday is a weekly event, hosted at Breaking the Spine, which encourages fellow bloggers to spotlight upcoming releases that we're excited about.
My "Waiting On" Wednesday selection for this week is Falling by Jane Green.
Publication Date: July 19, 2016
From Amazon:
The New York Times bestselling author of The Beach House, Jemima J, and Summer Secrets presents a novel about the pleasure and meaning of finding a home—and family—where you least expect them…
When Emma Montague left the strict confines of upper-crust British life for New York, she felt sure it would make her happy. Away from her parents and expectations, she felt liberated, throwing herself into Manhattan life replete with a high-paying job, a gorgeous apartment, and a string of successful boyfriends. But the cutthroat world of finance and relentless pursuit of more began to take its toll. This wasn't the life she wanted either.
On the move again, Emma settles in the picturesque waterfront town of Westport, Connecticut, a world apart from both England and Manhattan. It is here that she begins to confront what it is she really wants from her life. With no job, and knowing only one person in town, she channels her passion for creating beautiful spaces into remaking the dilapidated cottage she rents from Dominic, a local handyman who lives next door with his six-year-old son.
Unlike any man Emma has ever known, Dominic is confident, grounded, and committed to being present for his son whose mother fled shortly after he was born. They become friends, and slowly much more, as Emma finds herself feeling at home in a way she never has before.
But just as they start to imagine a life together as a family, fate intervenes in the most shocking of ways. For the first time, Emma has to stay and fight for what she loves, for the truth she has discovered about herself, or risk losing it all.
In a novel of changing seasons, shifting lives, and selfless love, a story unfolds—of one woman's far-reaching journey to discover who she is truly meant to be…
* * * * *
I'm excited about this one because based on early reviews I've read, it just sounds like a perfect book to take with me when I go on vacation this summer. Can't wait to read it when it comes out next month!
What books are you waiting on this Wednesday?
https://thebookishlibra.com/wp-content/uploads/2016/06/falling-cover.png
824
541
Suzanne
https://thebookishlibra.com/wp-content/uploads/2018/06/trimmed-Copy-of-Bookish-Logo-copy.png
Suzanne
2016-06-08 18:15:49
2016-06-10 19:01:38
Waiting On Wednesday: Falling by Jane Green