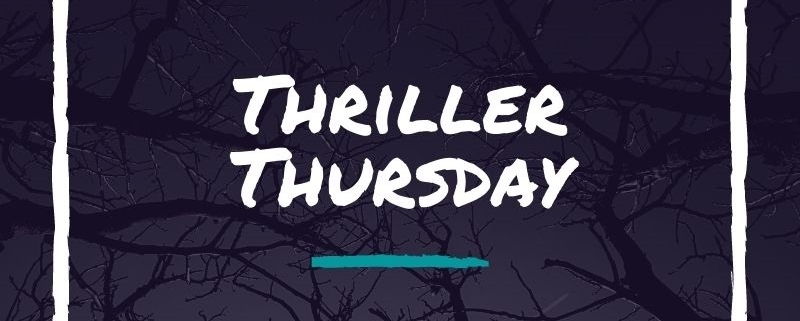 Thriller Thursday Reviews: Last Girl Ghosted & The Replacement Wife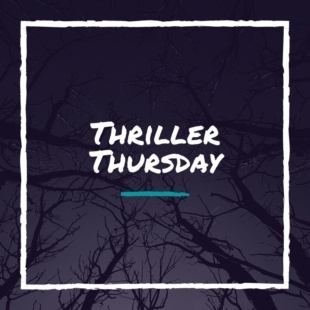 Happy New Year and Happy Thriller Thursday! Yup, that's right it's me Sharon. 🙂  I hope 2022 is treating everyone good so far. I have started off 2022 on a great reading note.  My first 2 books of the year, Lisa Unger's; Last Girl Ghosted and Darby Kane's; The Replacement Wife were awesome!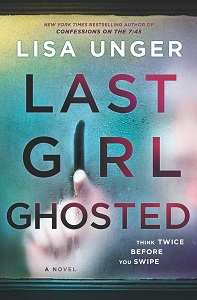 Last Girl Ghosted
Goodreads
Author: Lisa Unger
Publication Date: October 5, 2021
Publisher: Park Row
As soon as Lisa Unger's newest novel Last Girl Ghosted was released I bought a copy of it, but for some reason every time I went to start a new book I would pass this over. I am kicking myself now for passing it over so many times, but glad I finally picked it up to read because this book was great.
Wren Greenwood is an advice columnist who writes under the name of "Dear Birdie". Wren has had a traumatic childhood and it takes a lot for her to open herself up to anyone. So needless to say, she does not date much. Wren's best friend Jax encourages Wren to sign up on the dating APP "Torch".  It is on the dating app that Wren meets Adam, a nerdy IT guy. They hit it off instantly and after dating for a few months, Wren tells Adam about her past. The next day Adam disappears, all of his social media accounts are deleted and his phone is disconnected. Wren has been Ghosted. As Wren is trying to come to terms with how she could have let this happen, she is contacted by a private detective, Bailey Kirk. Bailey is looking for a missing woman named Mia, who also used the Torch app and after meeting a man on there she has disappeared. And there have been two other women who have also disappeared after meeting a man on Torch, and the man they all met is the same one. After doing online searches on Mia and the other missing women, Wren decides to help Bailey in his search for "Adam" and the missing women. But helping Bailey in his search brings up Wren's dark past which sends her on a dangerous path.
I loved Wren. As more and more layers of her were revealed, I had such sympathy for her and was rooting for her to be able to come through this safely. As the book progressed and her past and her present connected, I loved watching how she would be vulnerable, but then shake it off and become one strong, bad-ass woman.  Adam better watch out because he messed with the wrong woman this time!  LOL.
I also loved Bailey Kirk. I loved how determined he was to find out what happened to Mia. Even when his boss told him it was time to admit they were not going to find her, he kept pushing and would not let it go. He was also sympathetic to Wren. Through his digging he was able to uncover the secrets of her past, but he made it known to her that what he knows would stay with him. He was not out to ruin her life, he just wanted to find Mia.
I really don't want to say a lot about what happens in this book because that would spoil things. I can say that I was hooked from the first to the last page. I couldn't wait to find out what happened to the missing women and find out who 'Adam" really was and why he targeted Wren as well as the other women.
The only issue I had with this book was that near the end I thought it dragged a bit. But other than that, I loved everything else about this book.  If you are looking for mystery that has a deadly game of cat and mouse, then I recommend Last Girl Ghosted.   4 stars
The Replacement Wife
Goodreads
Author: Darby Kane
Publication Date: December 28, 2021
Publisher: William Morrow & Company
I loved Darby Kane's debut novel Pretty Little Wife, so I was excited to read her next book The Replacement Wife, and I am happy to report that this was just as good.
Elisa Wright used to enjoy when her brother in-law, Josh, would come over to hang out, that is until she became convinced that he is a murderer. Josh's wife died a few years ago when she slipped and hit her head on the stairs in their home and then a few months ago his fiancée went missing. Though Josh was cleared of any wrongdoing in both cases, Elisa has uncovered some information that makes her question Josh's innocence. Josh now has a new girlfriend, Rachel, and Elisa fears for her safety. As Elisa starts looking into the death of Josh's first wife and his missing fiancée, memories of a shooting that happened to her almost a year ago surface, along with panic attacks and a mysterious illness. Elisa starts to question whether she is having a breakdown or is this all Josh's doing. What she does know is that she needs to keep pushing forward and uncover the truth before something happens to Rachel.
I loved how this book was told from the POV of Elisa and how she was an unreliable narrator. Elisa survived a shooting a year ago, outside the hospital where she used to work. While she has recovered physically, she still understandably has emotional scars. She suffers from panic attacks and only feels comfortable in her home. Elisa has never really come to terms with Josh's fiancée, Abby, disappearing. She and Abby were best friends, so she cannot understand how she could just leave without contacting Elisa. When Elisa finds Abby's favorite sweatshirt and laptop in Josh's house she becomes suspicious, especially when she sees that Abby saved messages from someone calling themselves "Concerned" saying that Josh is dangerous and killed his first wife. I loved how Elisa pushed herself out of her comfort zone to investigate what happened to Josh's first wife and Abby. Even though every time she caught Josh in a lie and he would talk his way out of it making Elisa look like the unstable one, she held her ground and kept pushing.
As much as I liked Elisa, I despised Josh lol.  He was so arrogant. No matter what lie he was caught in, he would turn it around like it was Elisa who was in the wrong. And when he got away with it he would just give a smirk. Ugh! I wanted to punch him in the face so bad. LOL!
Rachel was the character I was going back and forth on.  There were times I thought she and Josh were in this gaslighting of Elisa together, and then there were times I thought she was on Elisa's side. And though I did figure some things out about her, there was a twist at the end I did not see coming with her.
I loved how this book kept me guessing on who to believe. And even though I did figure some things out, there were still some plot twists that caught me off guard. If you like psychological thrillers that have you doubting everyone then Darby Kane's The Replacement Wife is the book for you.   4 stars
https://thebookishlibra.com/wp-content/uploads/2021/01/Thriller-Thursday.jpg
800
800
Sharon
https://thebookishlibra.com/wp-content/uploads/2018/06/trimmed-Copy-of-Bookish-Logo-copy.png
Sharon
2022-01-13 05:45:27
2022-01-11 19:34:47
Thriller Thursday Reviews: Last Girl Ghosted & The Replacement Wife