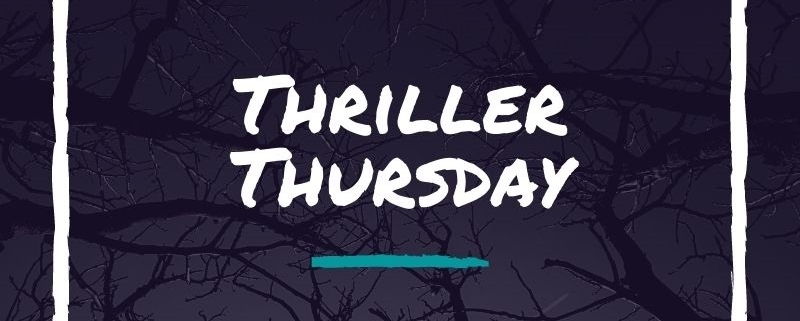 Thriller Thursday Reviews: Getaway & 56 Days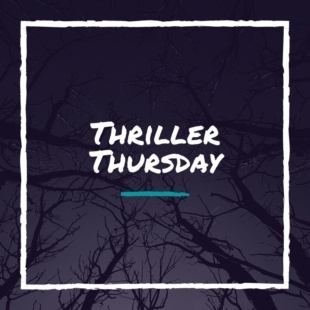 Hi Everyone! It's Sharon, back with another edition of Thriller Thursday. 🙂  This week I am sharing my thoughts on Zoje Stage's new book Getaway and Catherine Ryan Howard's new book 56 Days. I am a fan of both of these authors and I loved both of these books.
Getaway
Goodreads
Author: Zoje Stage
Publication Date: August 17, 2021
Publisher: Mulholland Books
I fell in love with Zoje Stage when I read her first book Baby Teeth and she blew me away again with Wonderland, so I couldn't wait for her latest book Getaway to be released and I am happy to report that it did not disappoint. I loved this just as much as her first two books.
Imogen and Beck are sisters and they have been best friends with Tilda since high school. After an incident in college, which Imogen refers to as "The Thing", her friendship with Tilda fractured and now twenty years later, they do not really have anything to do with each other. Tilda and Beck are still friends and after Imogen survives a mass shooting at her Synagogue and has pretty much become a hermit, Beck decides they all need to reunite and go backpacking at the Grand Canyon. A week in nature with no electronics is just what they need. It sounds good, but as their past tensions build up and their supplies go missing and then a mysterious stranger appears, this girls' backpacking trip becomes a week of survival.
I really connected with Imogen and Beck's relationship. Beck is older and is the take charge type, whereas Imogen is more likely to just go along. And that reminded me of me and my older sister. I love my sister, but she is the type that since she is older, she thinks she knows it all and at times it is just better to go along with her rather than start drama.  So when Imogen raised concerns about their supplies going missing and having the stranger at camp and Beck pretty much blew her off, I could understand how frustrated she felt.  I had such sympathy for Imogen. Right at the beginning of the book we learn how she was a survivor of a mass shooting and the impact it has had on her life. I had to give her kudos for leaving the safe cocoon of her home to go on this adventure. I also loved the growth that Imogen had. She started off as very timid (and rightfully so with what has happened to her), but by the end of this book, she became one strong, badass woman.
I loved the Grand Canyon setting and the visualization of going backpacking and all that it entailed. It kind of made me want to just pack up and go. That is until Tilda was explaining how she thought backpacking would be a piece of cake since she is used to hiking and is in great shape, and how it in no way was. LOL!  I loved how Stage made it all come to life. I could visualize everything, from climbing over the rocks and cliffs, to the campsite and sleeping out in the open and gazing up at the stars and also the terror of what was happening once the stranger came into the book.
I don't want to say anything about what went on with the mystery stranger, only that once he appeared Imogene, Beck and Tilda were in for the fight of their lives.  This book started off slow and steady, but the further along it went the more the tension and suspense started picking up and by the end of the book I was on the edge of my seat.   4 stars
56 Days
Goodreads
Author: Catherine Ryan Howard
Publication Date: August 17, 2021
Publisher: Blackstone Publishing
When I read in the synopsis that Catherine Ryan Howard's latest book 56 Days was set during Covid-19 and included a mystery with a dead body, I couldn't wait to read it.
Ciara and Oliver meet while waiting in line at a supermarket in Dublin, Ireland. Covid-19 has just reached Ireland, and just as they are starting to get to know each other and become close, the threat of a lockdown threatens to keep them apart. Oliver suggests that they move in together for the '2 week' lock down. What better way to get to know each other. Well, that is until one of them ends up dead.
Both Ciara and Oliver are hiding a secret and I loved the mystery of trying to figure out what their secrets were. We find out what Oliver's secret is early in the book, but Ciara's secret we do not find out until the end. I thought I had hers figured out, but boy oh boy, was I wrong.
DI Leah Riordan and DS Karl Connolly are the detectives that are investigating if the death was an accident or murder.  I loved the relationship between them; their back-and-forth banter had me chuckling at times. Especially at the beginning of the book when Leah had to go and "rescue" Karl, you see Karl was a ladies' man and the particular lady he was with the night before handcuffed him naked to the bed and left, so Leah had to go and unlock him from the cuffs. But not until after she has some pretty funny comments about his predicament.
I really liked that the setting of this book took place right at the beginning of Covid-19. Reading about what it was like trying to remember to wear a mask, washing your hands all the time, not touching your face, waiting in lines to get into stores to buy food and only being able to buy certain amounts of toilet paper and cleaning supplies, was weird. It is so much the normal now that I kind of forgot how strange it was at the beginning.  And when they kept talking about a 2-week shut down, at first I was like, it was not 2 weeks, but then I remembered, originally that is what everyone thought. I remember leaving work on a Thursday in March of 2020 and being told to bring home everything we need to do our job because we would be working from home for 2 weeks. But here we are a year and a half later and I am still working from home (which I love by the way lol.)
The book is told in a dual timeline. We find out at the beginning of the book who is dead. I really enjoyed reading the past chapters of when Ciara and Oliver met, all the while knowing which one of them had died and trying to piece together along with the detectives what happened.  The present chapters are when DI Riordan and DS Connolly are investigating what happened in the apartment. I thought I figured out what happened because I was sure I knew Ciara's secret. Oh, how wrong I was though.
If you are looking for a unique mystery that centers around the start of the Covid-19 pandemic, I highly recommend Catherine Ryan Howard's 56 Days.   4 stars
https://thebookishlibra.com/wp-content/uploads/2021/01/Thriller-Thursday.jpg
800
800
Sharon
https://thebookishlibra.com/wp-content/uploads/2018/06/trimmed-Copy-of-Bookish-Logo-copy.png
Sharon
2021-09-16 05:45:43
2021-09-13 20:27:53
Thriller Thursday Reviews: Getaway & 56 Days