Top Ten Tuesday – Books I Wish I Could Read Again for the First Time
Top Ten Tuesday was created by The Broke and the Bookish in June of 2010 and was moved to That Artsy Reader Girl in January 2018. It was born of a love of lists, a love of books, and a desire to bring bookish friends together.  Top Ten Tuesday has been one of my favorite memes ever since I started blogging, so huge thanks to Jana for taking over the hosting duties!
This week's TTT topic is Books I Wish I Could Read Again for the First Time.  This is a more challenging topic than I thought it would be.  Mostly what comes to mind are either fantasy books that completely blew me away in terms of their worldbuilding and unforgettable characters or books from my childhood that truly captivated me and gave me my love of reading.  Needless to say, my list is going to be a bit of a hodge podge. 🙂
Books I Wish I Could Read Again for the First Time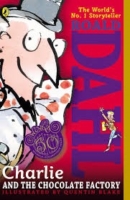 1. THE LION, THE WITCH AND THE WARDROBE by C.S. Lewis – My favorite book in the very first fantasy series I ever read.  This series was for me what the Harry Potter series has been for readers younger than me.  I'd love to go back and discover my love of rich fantasy worlds all over again.
2.  THE HOUSE IN THE CERULEAN SEA by T.J. Klune  – This is a recent read that was just so adorable, whimsical, and feel-good that I'd love to read it for the first time over and over and over again.  Like Groundhog Day but with an amazing book, haha!
3.  THE NIGHT CIRCUS by Erin Morganstern  – I actually have a sad reason for wanting to read this one for the first time again.  I recently tried to re-read it and even though I deem it as a favorite, it just wasn't the same as experiencing it for the first time. I got bored and gave up on it so yeah, would definitely love to turn back time and experience it with fresh eyes.
4.  THE BEAR AND THE NIGHTINGALE by Katherine Arden  – I loved the intricate worldbuilding in this series, especially all of the Russian folklore.  I read this 5 years ago and it still stands out as one of the most unique fantasies I've ever read.  Since so many of them seem like carbon copies of each other, I'd love to go back and experience the refreshing feeling of reading this original tale.
5. A SONG OF ICE AND FIRE by George R.R. Martin – This series has some of the most incredible world building I've ever read, not to mention some of the most unforgettable characters.  I'd love to rewind and experience Westeros for the first time again and of course meet the Starks, the Lannisters, the White Walkers, etc.
6.  TO KILL A MOCKINGBIRD by Harper Lee  – I read this for the first time in 8th grade Honors English. It was my first "grown up" book and I remember feeling very mature and empowered to suddenly have the freedom to read books that explored topics like racism and abuse.  It felt like a whole new world had been opened up to me and I'd love to feel that way again.
7.  THE LUNAR CHRONICLES BY MARISSA MEYER  – This was the book that hooked me on fairytale retellings so I'd love to revisit that heart-eyes moment when I fell in love with the idea of putting new spins on classic tales.
8.  CHARLIE AND THE CHOCOLATE FACTORY by Roald Dahl  – My first experience with reading this book was in elementary school when the librarian read it aloud to our class. She sang the Oompa Loompa songs and everything. It was pure magic and I'd love to go back to that day and hear it all over again for the first time.
9. CHARLOTTE'S WEB by E.B. White  – This was the first book that made me cry my eyes out. I think it gave me my life for books that rip your heart out, lol.  Probably sounds crazy but I'd love to go back in time and experience that loving of a character so fiercely that it breaks you when they die.
10. THE RULES OF MAGIC by Alice Hoffman  – I picked this book but honestly any of Hoffman's books fall into this category.  Every story she writes is pure magic for me.  If I was a writer, she's the person I'd most wish I could write like. So yeah, I'd love to discover her gorgeous prose again for the first time.
* * * * * *
Question:  If you could read any book again for the first time, what would it be?
https://thebookishlibra.com/wp-content/uploads/2018/01/TTT-Big2.png
203
500
Suzanne
https://thebookishlibra.com/wp-content/uploads/2018/06/trimmed-Copy-of-Bookish-Logo-copy.png
Suzanne
2021-08-24 05:35:18
2021-08-23 22:11:34
Top Ten Tuesday – Books I Wish I Could Read Again for the First Time