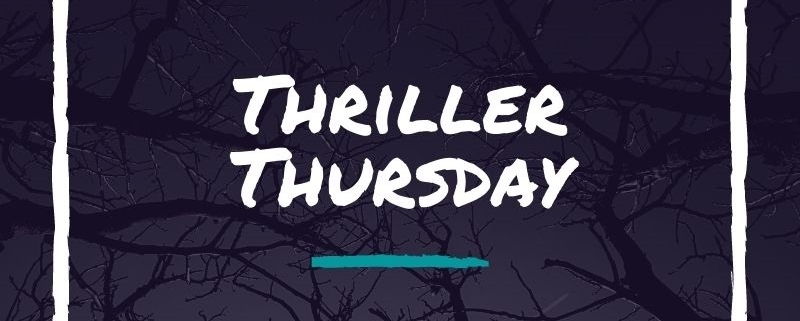 Reviews: Near the Bone & You Will Remember Me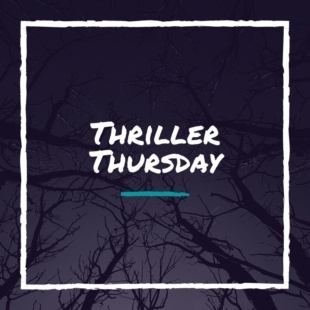 Hi everyone!  Sharon here with another edition of Thriller Thursday. This week I am sharing my thoughts on Christina Henry's new book, Near the Bone and Hannah Mary McKinnon's new book, You Will Remember Me. I have enjoyed the writings of both these ladies and their new books are no exception. They were both awesome reads.
Near the Bone
Goodreads
Author: Christina Henry
Publication Date: April 13, 2021
Publisher: Berkley Books
I loved the last 2 books I read by Christina Henry, The Girl in Red and The Ghost Tree so I was thrilled when I saw she had a new thriller, Near the Bone, coming out. I couldn't wait to read this book and let me tell you, this is my favorite so far.  If you are a thriller fan and love slasher movies like I do, then this is definitely the book for you.
Mattie and her husband William live alone in the mountains. Mattie has no contact with the outside world and cannot remember her life before William. Mattie tries to be the good wife William expects, because when William gets angry, Mattie pays. One day while checking the traps in the woods, Mattie finds what look like bear tracks but are way too large to be a bear. When Mattie and William go searching the woods for this animal, they find its cave and what they find inside makes no sense for a wild animal. Inside the cave are bones that are separated into categories, skulls in one pile, ribs in another etc. as well as a pile of intestines. When 3 strangers show up on the mountain to hunt for this animal, Mattie needs to make them leave before William sees them.  William will be angry and it will be Mattie that suffers.
I had so much sympathy for Mattie. The only life she knows is with William and she just suffers such abuse from him. And now Mattie has 2 monsters to worry about, William and the creature in the woods. I was rooting for her to have the strength to finally escape. And I was also cheering her on when she gradually found the strength to fight back at both William and the creature. As the story progresses, we do get bits of info of how Mattie came to be living with William and the more we learned the more my heart broke for her. When everything was finally revealed I was praying that the creature in the woods would give William a slow and torturous death. Oh, how I hated that man.
Griffin, CP and Jen are the three strangers that showed up on the mountain.   And while we don't get a lot of background on them, I did like how they were sympathetic and interacted with Mattie. But boy, these 3 came across to me as the group in a horror movie you kept yelling at to shut up. I kept thinking "Why don't you just have a neon sign above you, Yo killer over here!"  LOL.  Mattie got so frustrated with them when she was trying to get them to realize they need to listen to her if they wanted to get off the mountain alive.
I really liked how Henry left what the creature looked like for the reader to decide. She gives vague descriptions of the creature, but the rest is up to the reader to create their own image. I really thought this was a great way to add to the terror of the book.  I am not going to tell you what I pictured, but I did conjure up one heck of a terrifying creature. I also thought Henry did an amazing job of creating a creepy setting with the isolated snowy mountains.
I really cannot say much about this book because I don't want to spoil anything. But if you are a horror fan that likes gore, then I think you will love this book.    4 ½ stars
You Will Remember Me
Goodreads
Author: Hannah Mary McKinnon
Publication Date: May 25, 2021
Publisher: MIRA Books
You Will Remember Me is my third read by Hannah Mary McKinnon and I enjoyed it as much as The Neighbors and Sister Dear.
The novel starts by introducing us to several seemingly unrelated characters.  A man wakes up on a beach in Maryland with a gash on his head and no memory of who he is. When he sees a car with a Maine license plate something is pulling him to go to Maine.
Lily Reid's boyfriend Jack is missing. He was going to go for a swim one night and was supposed to show up at her apartment the next morning but never did. As Lily searches for Jack, she finds information that Jack was not who he said he was, and she really did not know him at all.
Maya Scott's stepbrother Ash went missing 2 years ago. Now he is back, though he has no memory of his life with Maya or where he has been for the last 2 years.  Which is fine with Maya, the less Ash remembers the better and she will go to any length to make sure he doesn't remember.
We learn pretty early in the book how all these characters are connected, so it is not a spoiler to say that Jack and Ash are one in the same.  The real mystery is, why did Ash take off 2 years ago without telling Maya where he was going and what happened to him on the beach 2 years later to give him amnesia? We learn the answers to those questions as Ash's memory comes back in bits and pieces.
Maya was the character I loved to hate. She came across right away as someone that could not be trusted. So, whenever she told Ash some information from their past or if Ash remembered something and she told him it was a false memory I did not believe her one bit. From her POV we learn that Maya had some pretty strong and unhealthy feelings for her stepbrother. I did feel sorry for her at times when she was remembering things from her childhood, but then some of her actions had me thinking "Okay, you are a psycho." LOL.
I Liked the determination Lily had in finding what happened to Jack. She didn't just leave it to the police, and when items from Jack's belongings pointed to Maine that is where she headed. I did have to roll my eyes at her though when she got mad when she found out that he had been lying about who he was, because there are things in Lily's past that she hid from him as well. Neither of them was very honest with each other. But once they reconnected, I did hope that they would be able to overcome all this and have their happily ever after.
I had a lot of sympathy for Ash. I cannot even imagine not being able to remember anything about your life and having to rely on others to fill in the gaps and trust that they are telling you the truth.
I liked trying to piece together the mystery of what happened to make Ash take off 2 years ago. And while I did have things figured out for the most part, there was one twist right at the end that literally had my mouth drop open. This was going to be a 3 ½ star review but after that ending I had to bump it up to 4 stars.  Bravo! Hannah Mary McKinnon, Bravo!   4 Stars
https://thebookishlibra.com/wp-content/uploads/2021/01/Thriller-Thursday.jpg
800
800
Sharon
https://thebookishlibra.com/wp-content/uploads/2018/06/trimmed-Copy-of-Bookish-Logo-copy.png
Sharon
2021-06-24 05:45:16
2021-06-23 21:23:46
Reviews: Near the Bone & You Will Remember Me