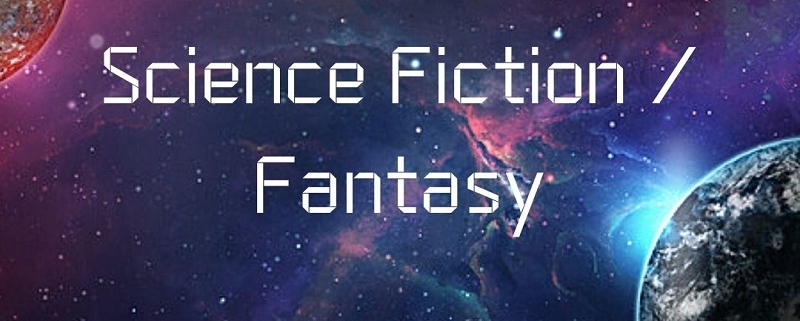 Reviews: The Future Is Yours & The Memory Theatre
Hey Everyone, it's Sharon. Now you are probably wondering where is Thriller Thursday? Well, I decided to switch things up this time 🙂 This week I am reviewing Dan Frey's science fiction book, The Future is Yours and Karin Tidbeck's mystical fantasy book, The Memory Theatre. But don't worry Thriller Thursday will be back next time. LOL
The Future Is Yours
Goodreads
Author: Dan Frey
Publication Date: February 9, 2021
Publisher: Del Rey Books
I am a sucker for time travel books. I have always been fascinated with the concept of time travel and the consequences it can have. So, when I read the synopsis of Dan Frey's The Future Is Yours, I knew I had to read it. He puts a very unique spin on time travel, as it is not a person that is traveling through time, but rather information.  "If you had the chance to look one year into the future, would you?"
The book centers around best friends Ben Boyce and Adhi Chaudry and their start-up company called "The Future".  Adhi created a computer that can connect to the internet a year in the future. You can see where you will be working, if you are still alive, who won the Super Bowl etc. If it is online, you will be able to access it. What starts out as an exciting adventure, however, soon turns to greed, jealousy, and possibly the end of the world as we know it.
The book is told through text messages, emails, blog posts and Congressional inquest transcripts. I really liked this unique way of having the story unfold. We would get chapters from the Congressional inquest which raised questions about different issues with the technology and then we would get corresponding chapters with text and e-mails that would give more info about what was going on and what these issues were. I don't want to say too much about what issues were arising, but I will say that there were some problems with the beta testing and the future that was originally seen is changing and not for the better.
I also liked how the author used the difference in Ben and Adhi's personalities as both a pro and a con as the story progressed. Ben is outgoing and loves the limelight. He is getting the investors onboard and also advertising The Future to the world. Adhi, on the other hand, is quiet and has some mental health struggles. He is happy to just stay in the background. When they were first starting out this worked well for them. They were able to balance each other out. But then the company starts taking off, and Ben is becoming more arrogant as the fame and fortune goes to his head, while Ahdi, who is questioning if the world is ready for this technology, starts to go MIA.  As I was watching their friendship unravel, I couldn't help but hope that they would be able to overcome this rift and not only fix this technology before it destroys the world, but also their friendship.
The one issue I had with the story unfolding via text messages, e-mails, blog posts and transcripts, is I couldn't really feel any connection to Ben and Ahdi. I also would have liked to have seen more of what the technology could do and how it was affecting the future.
But even with those issues, I still really enjoyed this book and couldn't wait to find out how it was going to end. While I did figure one small thing out, I didn't realize the scope of it until it was revealed. I also like how the Dan Frey left it open ended. Usually I like the books I read to have a conclusion, but sometimes a book needs to leave you thinking.  The Future Is Yours does just that.  4 stars
The Memory Theater
Goodreads
Author: Karin Tidbeck
Publication Date: February 16, 2021
Publisher: Pantheon Books
When I read the synopsis for Karin Tidbeck's The Memory Theater I was very intrigued. This looked like it had the potential for a great fantasy book. Unfortunately, it was not quite what I was hoping for.
In a world parallel to ours exists a mystical realm known as the Gardens. The Gardens is ruled by Lords and Ladies and for them it is paradise, their days are filled with games of croquet, feasts, and dancing. But for their servants who serve them it is torture, that will eventually end in death. These servants are children that have been lured into this realm and their true names are stolen. They have a vague memory of life before the Garden but cannot remember who they are or where they lived. The only way to gain all their memory back and be free is if their master tells the servant their true name. When one of the Ladies, Augusta, is banished from the garden her servant, Thistle, escapes and sets out to find her and make her tell him his name so he can return home to his parents.
Thistle is joined on his quest to find Augusta by Dora. Dora was actually born from the earth in the Gardens. Her father is one of the Lords, but it was Thistle who was tasked with caring for her. I really liked the bond Thistle and Dora had. They were like brother and sister. They had each other's backs and would do anything to keep the other safe, be it in the Gardens or on their travels to find Augusta.
And don't even get me started on Augusta LOL. She was one mean character. Once she was banished from the Gardens, she started her own journey to find a way back in. She was determined to get back and did not think twice about killing anyone who got in her way. As I was reading, I really hoped that she was going to get what was coming to her.
Throughout the book we are introduced to a few unique characters that help Thistle and Dora on their journey. My favorite was The Memory Theater, who are a group of actors that travel between worlds and act out real life stories that have happened. And they don't just act them out, they actually become the characters they are playing and feel the emotions of those characters.
This would have been a much more enjoyable read for me if we were given more worldbuilding, as well as character development. I like to visualize in my head what I am reading, and I just couldn't do that with this book unfortunately. Even though I did struggle with that aspect, I did like the book and the ending had me turning the pages to see how it would all play out. And I will say I was happy with how the story ended.  3 stars
https://thebookishlibra.com/wp-content/uploads/2021/03/Science-Fiction-_-Fantasy.jpg
800
800
Sharon
https://thebookishlibra.com/wp-content/uploads/2018/06/trimmed-Copy-of-Bookish-Logo-copy.png
Sharon
2021-04-01 05:45:32
2021-03-30 20:34:15
Reviews: The Future Is Yours & The Memory Theatre