Midyear Audiobook Challenge Check-In
So it's time to see how I'm doing on my audiobook challenge.  I'm actually really proud of my progress on this one because my goal for the year was to read 16-20 audiobooks and at the midway point, I've actually managed to read 18!  That's huge for me since up until last year, I hadn't had any luck trying to read audiobooks.  So here's what I've read so far (oh and 16 of these are also doing double duty for the Beat-the Backlist Challenge so consider this an update for that challenge as well.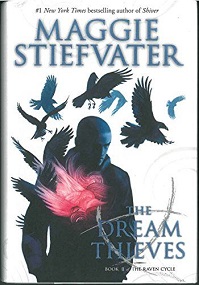 The first four books I read were the The Raven Cycle series by Maggie Stiefvater.  I was a little nervous about it going in since I had read but not loved her more recent book, All the Crooked Saints.  Thankfully I ended up really enjoying the series, with each book being a four star read.  I really loved all of the characters in the series, especially Ronan Lynch and it just feels good to have The Raven Cycle off my TBR since it had been there for about 3 years.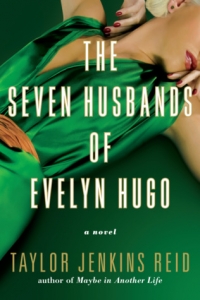 Books 5-8 have been some of my favorite audio reads so far in the challenge, especially The Seven Husbands of Evelyn Hugo, which is all around one of my favorite reads of the year to this point.  It was 5 stars all the way!  What If It's Us was a super cute 4-star romance for me, while Crazy Rich Asians was 4 stars of crazy fun.  And I highly recommend the audio version of On the Come Up.  I think it makes Bri a more likable character than just reading the print version, plus you get to actually hear her rap, which was so cool  That was a 4.5 star read for me.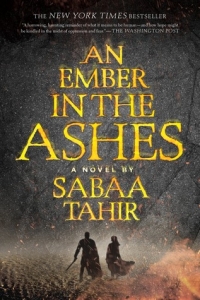 Books 9-12 were some fantasy reads that I tried on audio and really loved.  Plus it was nice to make some progress on my series reading too.  I really enjoyed Catwoman: Soulstealer on audio, so much so that I may go back and try Marie Lu's Batman book that way since I skipped over it after hearing meh reviews.  Catwoman was 4 stars for me, as was City of Ashes, the second book in Cassandra Clare's The Mortal Instruments series.  I'll probably continue that series on audio as well.  I had actually been in a fantasy slump for a couple of months until I read Sabaa Tahir's An Ember in the Ashes on audio, which I loved and rated 4 stars.  The biggest surprise out of all of these fantasy reads for me was Neil Gaiman's Stardust. I was just writing in a recent Top Ten Tuesday post how his books were really hit or miss for me.  Well, this one was a huge hit with me.  Gaiman himself narrates it and the story is just beautiful.  It actually reads like a fairytale, which just made the audio version seem like the perfect way to enjoy it. Stardust was a 4.5 star read for me and is now my favorite Gaiman book.
Books 12-16 are a hodge podge from different genres.  Murder on the Orient Express was my favorite from this group.  I thought the narrator was fantastic and the murder mystery gripping.  It was a 5 star read for me.  The Song of Achilles was a lovely read as well, one that I would recommend to anyone who loves Greek Mythology. I rated it 4 stars and look forward to reading Circe from the same author soon.  Pride was such a fun read.  It's a Pride and Prejudice retelling set in modern day Brooklyn, and it's filled with sass, snark, and romance just like the original P&P.  I gave it 4 stars as well.  Queenie was the one disappointment from this lot.  It started out so good but then I just became so frustrated with the main character and her pattern of making bad choices, all the while admitting she was well aware they were bad choices.  It got to the point where I just wanted the story to be over so I didn't have to hear from her anymore, lol.  I rated 3 stars, just because I did enjoy the first part of it.
And finally, books 17 and 18.  Lily and the Octopus was an interesting read.  As a pet owner, I found it a very emotional read, but from a more objective standpoint, it was a little hard to get into, just the whole concept of referring to what was on the dog as an octopus was a little jarring.  I ended up rating it 3 stars.  Celeste Ng's Little Fires Everywhere was a fantastic and moving read.  I loved the way the story unfolded and thought the narrator was great.  I read somewhere that this book is being made into a limited series and I can't wait to watch it.  I rated the book 4.5 stars.
* * * * * *
Are you participating in the audiobook challenge?  If so, how are you doing on it?  I have to admit that I've been somewhat of an audiobook junkie now and look forward to seeing just how far I can surpass my original goal in the second half of the year.
https://thebookishlibra.com/wp-content/uploads/2018/12/Audiobook-Challeng-2019.png
500
500
Suzanne
https://thebookishlibra.com/wp-content/uploads/2018/06/trimmed-Copy-of-Bookish-Logo-copy.png
Suzanne
2019-06-15 20:56:28
2019-06-15 20:56:28
Midyear Audiobook Challenge Check-In