Waiting on Wednesday: The Animators by Kayla Rae Whitaker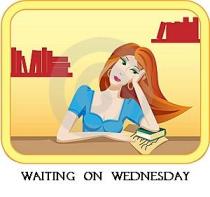 "Waiting On" Wednesday is a weekly event, hosted at Breaking the Spine, which encourages fellow bloggers to spotlight upcoming releases that we're excited about.
My "Waiting On" Wednesday selection for this week is The Animators: A Novel by Kayla Rae Whitaker.  What actually first drew me to this book was the quote below from Emma Donoghue.  I really love Emma Donoghue's books and so when she says that she wishes she had written this book, it immediately went on to my book wishlist.  I also love books about art and the creative process so I think this one would be right up my alley.
The Animators:  A Novel by Kayla Rae Whitaker
Publication Date: November 29, 2016
From Amazon:
"An engrossing, exuberant ride through all the territories of love—familial, romantic, sexual, love of friends, and, perhaps above all, white-hot passion for the art you were born to make . . . I wish I'd written The Animators."—Emma Donoghue, author of Room and The Wonder.
She was the first person to see me as I had always wanted to be seen. It was enough to indebt me to her forever.
 
At a private East Coast college, two young women meet in art class. Sharon Kisses, quietly ambitious but self-doubting, arrives from rural Kentucky. Mel Vaught, brash, unapologetic, wildly gifted, brings her own brand of hellfire from the backwaters of Florida. Both outsiders, Sharon and Mel become fervent friends, bonding over underground comics and dysfunctional families. Working, absorbing, drinking. Drawing: Mel, to understand her own tumultuous past, and Sharon, to lose herself altogether.
A decade later, Sharon and Mel are an award-winning animation duo, and with the release of their first full-length feature, a fearless look at Mel's childhood, they stand at the cusp of success. But while on tour to promote the film, cracks in their relationship start to form: Sharon begins to feel like a tag-along and suspects that raucous Mel is the real artist. When unexpected tragedy strikes, long-buried resentments rise to the surface, threatening their partnership—and hastening a reckoning no one sees coming.
Check out all of this advanced praise for The Animators!
"[An] outstanding debut . . . Whitaker skillfully charts the creative process, its lulls and sudden rushes of perfect inspiration. And in the relationship between Mel and Sharon, she has created something wonderful and exceptional: a rich, deep, and emotionally true connection that will certainly steal the hearts of readers."—Publishers Weekly (starred review)
"A compulsively readable portrait of women as incandescent artists and intimate collaborators."—Elle
"The Animators is a heartbreakingly beautiful, sharply funny, arrestingly unforgettable novel about love and genius, the powerful obsessiveness of artistic creation, and the equally powerful undertow of the past. Kayla Rae Whitaker writes like her head is on fire."—Kate Christensen, PEN/Faulkner Award–winning author of The Great Man
"Every artist must come from somewhere; this is something you try to outrun, even as home fuels the creative engine. The Animators is a novel about a pair of cartoonists, but it's also about the complexity of creative friendship, about balance and jealousy, growing into yourself and living with your talent and trying to actually, impossibly get along in this cracked and unjust world. The result is unapologetic and raucous and compulsively readable; it is potato-chip-friendly and deeply, generously wise." —Charles Bock, author of Alice & Oliver
* * * * *
I'd love to hear what upcoming book releases you're waiting on this Wednesday? Leave me your link in the comments below and I'll stop by and check out your WoW selection for this week. 🙂
https://thebookishlibra.com/wp-content/uploads/2016/08/animators.jpg
1387
918
Suzanne
https://thebookishlibra.com/wp-content/uploads/2018/06/trimmed-Copy-of-Bookish-Logo-copy.png
Suzanne
2016-08-17 06:17:22
2016-08-17 06:17:22
Waiting on Wednesday: The Animators by Kayla Rae Whitaker