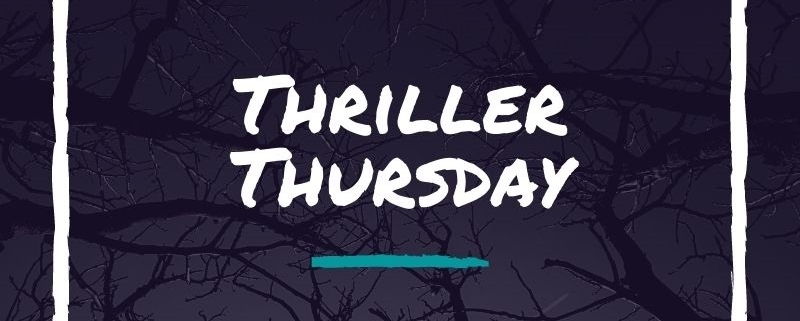 Thriller Thursday Reviews: Rock Paper Scissors & The Stalker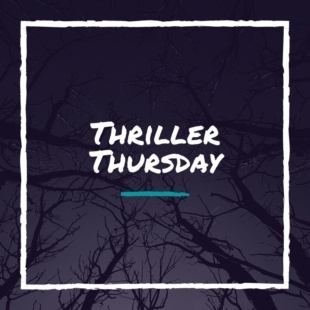 Happy Thriller Thursday everyone! It's Sharon here and this week I am excited to share my thoughts on Alice Feeney's new book Rock Paper Scissors and Sarah Alderson's new book The Stalker. I really loved both of these books and it wasn't until I was writing these reviews that I realized both books are set in remote areas of Scotland and both are centered around a married couple that is being stalked LOL. Visiting Scotland is on my bucket list, and after reading these books if I ever do get to visit, I am going to make sure that the area I visit is well populated 😀
Rock Paper Scissors
Goodreads
Author: Alice Feeney
Publication Date: September 7, 2021
Publisher: Flatiron Books
I am such a fan of Alice Feeney's writing because she always keeps me on my toes with plot twists. I have loved all of her books, so I was very excited to read her latest book Rock Paper Scissors. I have to say this book did not disappoint and is by far my favorite.
Adam and Amelia Wright, along with their black lab Bob, are taking a much-needed weekend getaway to Scotland. Amelia won the trip in a raffle, and the destination is a secluded chapel in a remote town in Scotland.  This weekend is just what their marriage needs and will be a make or break.  They drive through a snowstorm to reach the chapel only to find it was not what they were expecting. There is no heat, the place is dusty, all the bedrooms are locked except for their room, though the freezer is full of ready-made meals to heat up and the wine cellar is fully stocked. When they see that their bedroom is decorated almost exactly like their bedroom at home, and then the power goes out, Bob goes missing, and Amelia see someone looking in the window, it becomes clear that Amelia winning this trip was not luck, but someone wanted them there.  Who would go to all this trouble of getting them there? What is their alternative motive?
I loved the way that Feeney presented the story. We get chapters that are told from the POV of Adam and Amelia, so we get to know their thoughts on everything that is going on and also learn secrets they both are keeping.  We also get chapters from the mysterious person that set this weekend up. I love how these chapters brought suspense to the book, and as I was reading these chapters I kept trying to figure out who this person was and what their motive was. There are also chapters that are from letters that Adam's wife writes him every year on their anniversary but never lets him read. From these letters we get an inside look on what their marriage was like and what went wrong.
I was also fascinated by the neurological disorder that Adam suffered from. Adam has Prosopagnosia (also known as face blindness), he is unable to recognize facial features. Alice Feeney does a great job explaining what Adam sees when he looks at someone and those descriptions really creeped me out. I cannot imagine what it would be like to not recognize anyone that I know.
I really cannot say anything more about what happens during their weekend and the secrets that are revealed because that would just spoil the entire book. I will say that I loved the creepy atmosphere of this book. The beginning of the book gave me the chills with the creepy setting of the chapel. I was so engrossed in reading that I did not see or expect the plot twist that happened. This twist took the book in a whole new direction and made me stop and digest what I had just read. The creepiness was gone and was replaced with a high dose of suspense and tension that kept me on the edge of my seat for the rest of the book.   4 ½ stars
The Stalker
Goodreads
Author: Sarah Alderson
Publication Date: July 8, 2021
Publisher: Avon
When I read in the synopsis that Sarah Alderson's new book, The Stalker, was about a newlywed couple spending their honeymoon on a remote island and that they were being stalked by someone who wanted them dead, I knew this book was right up my alley and I had to read it.
Liam and Laura have been married for a couple of months but postponed their original Greece honeymoon after the sudden death of Laura's mother.  They are now ready for a romantic getaway and have booked a private island off the coast of Scotland.  The only way on or off the island is by private boat that will pick them up at the end of the week.  What starts off as the perfect honeymoon, however, soon turns into a nightmare, as Liam and Laura discover that there is someone else on the island and this person wants them dead.
I loved how right off the bat the eeriness starts when a couple of local men tell Laura some stories of the island's history, which makes Laura feel uneasy about the island.  As they are enjoying their first couple of days and exploring the island, Laura cannot shake the feeling they are being watched and those feelings turn out to be true.  When they are exploring an old, ruined castle, they find that someone has been living in one of the rooms. From the look of the room, they assume it is just a homeless person that made their way to the island and took up residency.  But that night while they are having an intimate moment in-front of the fireplace in their cabin, Liam sees someone watching them through the window. The person is gone by the time Liam goes out to check, but that night as they slept someone has scratched 'devil' into the window glass. The next day they go in search of this person and while they are gone, the power is cut from their cabin and most of their food is stolen.  With no way off the island, no food, and a psycho that is after them, Liam and Laura are in for the fight of their lives.
I loved the vivid descriptions Alderson gives of the island. I could just feel the creepy atmosphere flowing off the pages. This book is told mainly from the POV of Laura, but we also get some chapters from the POV of the stalker, and it was these chapters that really gave me the chills. Reading those chapters really added to the suspense and tension of the book.
As the tension and suspense mounted as Liam and Laura were trying to stay alive until the boat returns to pick them up, there is a plot twist that takes the book in a whole new direction.  I was so caught up in what was happening that I did not see this twist coming and literally sat there with my mouth open after I read it. The pace of the book really picks up then and I was on the edge of my seat as I was reading.
I really cannot say much more about what happens because I don't want to spoil anything, but if you enjoy stories that have a creepy, eerie setting, and a plot twist that will throw you through a loop, then I recommend Sarah Alderson's The Stalker.    4 stars
https://thebookishlibra.com/wp-content/uploads/2021/01/Thriller-Thursday.jpg
800
800
Sharon
https://thebookishlibra.com/wp-content/uploads/2018/06/trimmed-Copy-of-Bookish-Logo-copy.png
Sharon
2021-10-07 05:45:38
2021-10-06 19:14:40
Thriller Thursday Reviews: Rock Paper Scissors & The Stalker