Top Ten Tuesday was created by The Broke and the Bookish in June of 2010 and was moved to That Artsy Reader Girl in January 2018. It was born of a love of lists, a love of books, and a desire to bring bookish friends together.
This week's TTT topic is actually just supposed to be Things That Make Me Instantly NOT Want to Read a Book but life got in the way last week so I missed last week's topic, which was  Things That Make Me Instantly Want to Read a Book, so now I'm combining last week's and this week's topics into one post and giving you five of each.
* * * * *
Things That Will Instantly Make Me WANT to Read a Book
1. FOUND FAMILIES – Doesn't matter the genre, if there's a found family, I want to read about it.
2. BOOKS ABOUT BOOKS OR BOOKISH PEOPLE – Again, doesn't matter the genre,
this kind of book has a special place in my heart and will always be a must read.
3. FAVORITE ROMANCE TROPES – Grumpy/sunshine, enemies-to-lover,
small town romances, and second chance romances are like catnip to me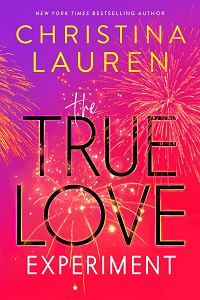 4. NEW RELEASES BY AUTO-BUY AUTHORS – Again, pure catnip for me.
Don't even need to read the synopsis to know I'm going to read them.
5. ADULT DEBUTS BY FAVORITE YA AUTHORS – I've been struggling a bit lately with YA books
so I'm always thrilled when a YA author I love tries their hand at writing something non-YA.
Things That Will Instantly Make Me NOT Want to Read a Book
1. LOVE TRIANGLES
2. INSTA-LOVE
3. IMMATURE MAIN CHARACTERS – I'm all for following a character's journey of growth and development
but draw the line when MCs are just so immature that it's painful and cringeworthy every time they speak or think anything.
4. TOO CLOSE TO REAL LIFE (i.e. set during COVID or too steeped in politics).
I don't mind a little politics but as soon as it gets too preachy, I'm done. I read to escape reality, not be further immersed in it.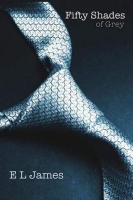 5. CONSISTENT LOW RATINGS AND/OR DNFs
BY TRUSTED BLOGGERS AND BOOKSTAGRAMMERS – If they say it's bad or just won't be a good fit for me, I believe them. 
What are some things that will make you instantly want to either read or not read a book?  Do we share any?
https://thebookishlibra.com/wp-content/uploads/2018/01/TTT-Big2.png
203
500
Suzanne
https://thebookishlibra.com/wp-content/uploads/2018/06/trimmed-Copy-of-Bookish-Logo-copy.png
Suzanne
2023-05-30 05:35:08
2023-05-29 15:15:25
Top Ten Tuesday – 5 Things That Make Me Want to Read a Book & 5 Things That Make Me NOT Want to Read a Book