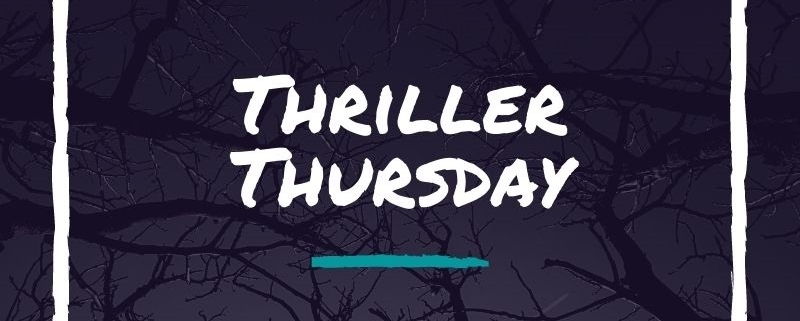 Thriller Thursday Reviews: The Curfew & Watch Out for Her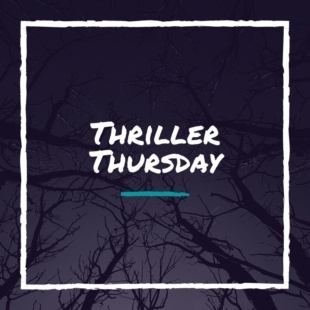 Sharon here with another edition of Thriller Thursday. I hope everyone is having a great week. This week I am reviewing The Curfew by T.M. Logan and Watch Out for Her by Samantha M. Bailey. Both were very good reads.
The Curfew
Goodreads
Author: T.M. Logan
Publication Date: March 17, 2022
Publisher: Zaffre
I have enjoyed every book I have read by T.M. Logan and The Curfew was no different. The story follows the Boyd family, Andy, Laura and their children, sixteen-year-old Connor and twelve-year-old Harriet and explores the lengths any parent would go to keep their children safe.
Andy and Laura's son Connor is a good kid. He gets good grades, has never been in trouble and is always home by curfew, which is why when Connor texted them at midnight on a Saturday night in June that he was home, they didn't think to check his room and make sure. But Connor was not home. He had gone to the woods to party with four friends. Five teenagers went into the woods, but only four came out. When the police questioned Connor the next day about the missing teen, Connor clammed up and his parents lied and told the police that he was home at midnight. And so sets off the mystery of what happened in the woods and where is the missing teenager.
I loved the mystery of this book. My sleuth brain went right to work trying to figure out what happened. As bits of information were revealed, my suspect pool increased. I did not trust any one and kept flip flopping on what I thought happened and who I thought did it.  The book is told from the POV of Andy as he tries to piece together what happened and help his son Connor, who is at the top of the police suspect list. In addition to Andy's POV, we also get chapters from each of the teenagers that were in the woods that night. I liked having those chapters thrown in, as they gave more information of what was going on and also added to the mystery of what happened.
I loved how realistic Logan wrote the teenagers in this book. They were not all goody two shoes; they each were dealing with things that teenagers do. At first, I was so frustrated with Connor because he would not tell the police or his parents anything and would just get closed off and grumpy and retreat to his bedroom when they tried to push him for answers. But then I thought, that is exactly how a teenager would act.
My favorite character in the book was Harriet. She is on the autism spectrum and even though her parents tried to not get her involved in what was going on, she made sure she was. She loves her brother and wants to do whatever she can to keep him out of trouble. She is an IT expert, and she uses that knowledge to gather information to help Connor. I loved her determination.
The Curfew kept me guessing throughout. T.M. Logan did a great job of slowly increasing the tension and suspense, to an ending that I did not see coming and had me on the edge of my seat.  4 Stars
Watch Out for Her
Goodreads
Author: Samantha M. Bailey
Publication Date: April 26, 2022
Publisher: Simon Schuster
While Samantha M. Bailey's latest novel, Watch Out for Her, is a great psychological thriller, it is also a story about trust and wanting to belong to a family.
The story follows Sarah Goldman and Holly Monroe. Sarah and her husband Daniel hire twenty two-year old Holly to watch their six-year-old son Jacob for the summer. Jacob adores Holly, so Sarah now has the free time to take up photography again, which she loves but had put on hold when Jacob was born. Holly lost her mother when she was a baby, and in Sarah she has found the mother figure she has always longed for. What starts out as a perfect arrangement soon turns into a nightmare that has Sarah, Daniel and Jacob leaving their home in Vancouver and moving to Toronto. Sarah just wants to put the summer behind her and start new. But as soon as they move into their new home, Sarah finds hidden cameras placed all over the house and then she starts getting threatening text messages from an unknown number. Sarah thinks she knows who is behind all this and she will do whatever she has to to keep her family safe.
This book is told in a dual timeline. We get Sarah's POV in the present as she and her family are trying to settle into their new home in Toronto. Sarah has never been one to trust easily, and after the incident of the past summer, it is even harder for her to trust anyone. Given her trust issues, it also made me not trust anyone. I was suspicious of her overly friendly next-door neighbor and the creepy neighbor across the street. This timeline had me on the edge of my seat.
The second timeline is from the past summer and is told from Holly's POV. To me this timeline was more laid back as we get the backstory on Holly and the events that lead up to what happened to force Sarah and her family to flee Vancouver. I really did like Holly and had great sympathy for her. Holly only ever wanted to feel like she belonged to a family.  Her father and stepmother used her to get wealthy men to back her father's pharmaceutical company.  So when she bonded with Sarah, it felt like the mother she has always wanted and decided she would do anything to keep her found family together.
I liked having the different atmospheres in each timeline. When I was reading Sarah's timeline I was on high alert and could feel the tension and suspense. And then when I was reading Holly's timeline, I was able to relax a bit. Yes, there was still suspense but just not as intense.
As the book progressed the tension increased to an ending that had me on the edge of my seat.  I did have one thing figured out, but there were a couple of twists that caught me off guard.   3 ½ stars
https://thebookishlibra.com/wp-content/uploads/2021/01/Thriller-Thursday.jpg
800
800
Sharon
https://thebookishlibra.com/wp-content/uploads/2018/06/trimmed-Copy-of-Bookish-Logo-copy.png
Sharon
2022-09-15 05:45:18
2022-09-14 20:02:18
Thriller Thursday Reviews: The Curfew & Watch Out for Her