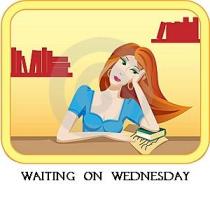 "Waiting On" Wednesday is a weekly event, hosted at Breaking the Spine, which encourages fellow bloggers to spotlight upcoming releases that we're excited about.
My "Waiting On" Wednesday selection for this week is Calling My Name by Liara Tamani.  I first saw this book listed on Edelweiss and what caught my eye and got me really excited about it was that it was described there as being "ideal for readers of Jacqueline Woodson, Jandy Nelson, Naomi Shihab Nye, and Sandra Cisneros."  These are all authors that I enjoy so I definitely want to see what Calling My Name is all about. I also love a good coming of age story and it sounds like this will fit the bill on that front as well.
Calling My Name by Liara Tamani
Publication Date:  October 24, 2017
From Amazon.com:
Taja Brown lives with her parents and older brother and younger sister, in Houston, Texas. Taja has always known what the expectations of her conservative and tightly-knit African American family are—do well in school, go to church every Sunday, no intimacy before marriage. But Taja is trying to keep up with friends as they get their first kisses, first boyfriends, first everythings. And she's tired of cheering for her athletic younger sister and an older brother who has more freedom just because he's a boy. Taja dreams of going to college and forging her own relationship with the world and with God, but when she falls in love for the first time, those dreams are suddenly in danger of evaporating.
* * * * *
I'd love to hear what upcoming book releases you're waiting on this Wednesday? Leave me your link in the comments below and I'll stop by and check out your WoW selection for this week. 🙂
http://thebookishlibra.com/wp-content/uploads/2017/04/calling-my-name.jpg
1000
662
Suzanne
http://thebookishlibra.com/wp-content/uploads/2016/07/bookish-libra-logo-2-1.png
Suzanne
2017-04-26 06:23:57
2017-04-26 06:23:57
Waiting on Wednesday - Spotlight on Calling My Name by Liara Tamani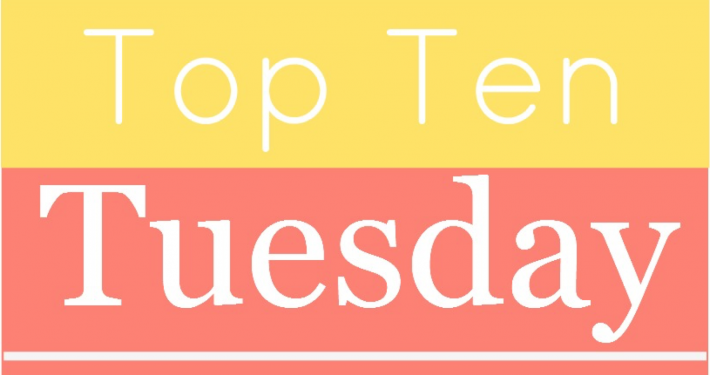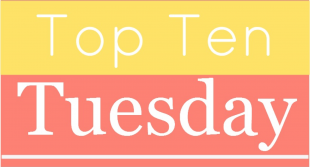 Top Ten Tuesday is a fun weekly meme hosted by The Broke and the Bookish. This week's topic is Top Ten Things That Will Make Me Instantly NOT Want To Read A Book.  I actually struggled with this topic because there aren't too many things that will guarantee I won't even attempt to read a book.  There are a few though so here's my list.  
My Top Ten Biggest Book Turn Offs
1. CHILD ABUSE – I just can't bring myself to read a book if I know in advance that a child will be abused.
2. ANIMAL CRUELTY – Same thing here. If I've heard there is animal cruelty, I'm going to pass.  I just finished reading The Female of the Species this past weekend and I wish I had known up front about the scene with the puppies so that I could have skipped over it.  Thankfully it was a small scene and it wasn't graphic, but it still broke my heart.
3.  HORROR – I don't do horror. At all.  Not movies or TV shows and especially not books. I enjoy a good mystery or psychological thriller, but no thanks to all of the super scary and gory stuff.  I read as an escape and being terrified is not an escape for me.
4. BIOGRAPHIES – Sometimes I'll make an exception, but typically biographies not for me because I find them such a dry read.  I do enjoy autobiographies though because I do like hearing about someone's life in their own words.
5.  WOMAN NEEDS A LOVE INTEREST TO FEEL COMPLETE –  I don't know if this is classified as Chick Lit or  if it's something else altogether, but the turn off for me are those books where the main character is so obsessed with either the man she is involved with or she's focused on nothing but finding her next big romance.  Life is just horribly incomplete because she's not involved with someone romantically.  Or maybe she even starts out as a strong, independent female character but then she suddenly turns into a puddle of goo because she thinks she has met Mr. Right.  Those kinds of stories just drive me crazy.
 6. GRATUITOUS, GRAPHIC SEX – I'm not a prude by any means and don't mind the occasional sex scene in books that I'm reading, but I find it a turn off if every few chapters my characters are going at it like bunnies, especially if it adds nothing to the plot and is actually in the way of the plot advancing.
7. LOVE TRIANGLES – Sometimes I'll make an exception if there's an unusual twist when it comes to the love triangle, but for the most part, I just find these so cliche and unrealistic.
 8. TOO MUCH DESCRIPTION / TOO LITTLE ACTION – Although I do love gorgeous descriptions in novels, I know that if a novel is more description than it is action, I'm going to end up bored.  I recently experienced this with The Bone Witch, which I found to be filled with endless beautiful descriptions of the clothing the witches wore, but felt like the book was predominantly description and that not much of anything actually happened.
9. MAIN CHARACTER IS TOO PERFECT – I like characters that are messy and flawed and who make mistakes. If they're too perfect, I just can't relate to them and so lose interest.
10.  UGLY  COVERS – I feel horrible for even putting this one on here, but just as I have been known to want to read a book simply because it happens to have a gorgeous cover, I confess that I have also been known to shun a book altogether if it has what I consider to be hideous cover.  I know, I know! I shouldn't be judging books by their covers.  *goes and sits in the corner*
* * * * *
Question:  What are some of your biggest book turn offs? Do we have any in common?
http://thebookishlibra.com/wp-content/uploads/2016/08/toptentuesday.png
864
1600
Suzanne
http://thebookishlibra.com/wp-content/uploads/2016/07/bookish-libra-logo-2-1.png
Suzanne
2017-04-25 06:13:02
2017-04-25 06:13:02
Top Ten Tuesday - My Top 10 Biggest Book Turn Offs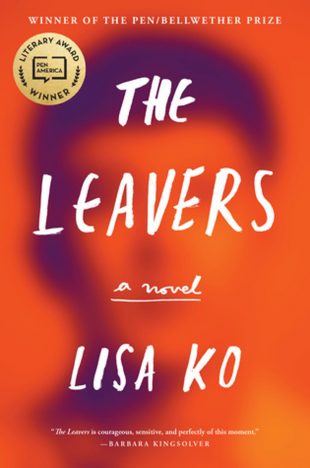 The Leavers

by Lisa Ko


Published by
Algonquin Books on May 2nd 2017
Genres:
Contemporary Fiction
Pages:
352
Source:
Netgalley
Buy on Amazon
Goodreads
FTC Disclosure: I received this book for free from Netgalley in exchange for an honest review. This does not affect my opinion of the book or the content of my review.
Goodreads Synopsis:  One morning, Deming Guo's mother, an undocumented Chinese immigrant named Polly, goes to her job at the nail salon and never comes home. No one can find any trace of her.
With his mother gone, eleven-year-old Deming is left with no one to care for him. He is eventually adopted by two white college professors who move him from the Bronx to a small town upstate. They rename him Daniel Wilkinson in their efforts to make him over into their version of an "all-American boy." But far away from all he's ever known, Daniel struggles to reconcile his new life with his mother's disappearance and the memories of the family and community he left behind.
Set in New York and China, The Leavers is a vivid and moving examination of borders and belonging. It's the story of how one boy comes into his own when everything he's loved has been taken away–and how a mother learns to live with the mistakes of her past.
This powerful debut is the winner of the 2016 PEN/Bellwether Prize for fiction, awarded by Barbara Kingsolver for a novel that addresses issues of social justice.
MY REVIEW
The Leavers is a very compelling and timely read that explores what happens to a Chinese family living in New York when immigration suddenly becomes an issue and one of them is forced to leave the country.  It follows the life of Deming Guo, an eleven year old Chinese American boy who lives in Brooklyn, New York.  He shares an apartment with his mother, Polly, who is an undocumented Chinese immigrant, Polly's boyfriend Leo, as well as Leo's sister, Vivian and her son.   Things are a little tight, but they all do the best they can and it's the only family Deming has ever known so he's comfortable with the arrangement.
Then one day Polly doesn't come home from work.  No one seems to know what happened to her.  Days, weeks, even months go by without a word from her.  Deming vaguely remembers his mother talking about wanting to move to Florida for a better job and sadly assumes that she has chosen to do so and just left him behind.  Then Leo disappears as well, and soon after, Vivian decides she can no longer take care of Deming and surrenders him so that he can be adopted by someone who can.  Deming ends up being adopted by an old white couple and thus begins a new life in upstate New York where the couple lives.  The rest of the novel explores how being left behind by his mother shapes basically every aspect of Deming's life.
LIKES
Deming's Journey:  I just found Deming's story so heartbreaking because he seems so lost most of the time, like he has no idea who he really is and just doesn't really fit in or belong anywhere.  Even as he moves into adulthood, no matter where he goes and what he tries to do – whether it's attend college or even to pursue his passion, which is music, the question of what happened to his real mother always casts its shadow over him. He grows up feeling it's somehow all his fault that his mother abandoned him.  In this sense, Lisa Ko has crafted The Leavers into a coming of age story because Deming (or Daniel as his adoptive parents have renamed him in an effort to 'Americanize' him) spends much of the story trying to figure out who he even is.  This search for identity is a major theme.
Flawed Characters:  The older Deming/Daniel gets, the more determined he becomes to find out the truth about why his mother left him.  Lisa Ko adds another layer to the story at this point by adding in Polly's point of view and having Polly fill in the gaps in the original story that we've been following.  We learn what really happened to her and what she has been doing ever since and why she didn't make more of an effort to get back to her son.  It's a painful story and Polly definitely made some regretful choices along the way that she has been forced to live with, but her flaws are what make her human and what make her story so moving.  Even though I was angry with her at first for not figuring out a way to reunite with her son, by the end of her story, I found myself forgiving her.
DISLIKES
The only reason I haven't given this novel full marks is that even though seeing the effects of deportation on both mother and son made for a powerful read, I felt like it sometimes made the story too broad in scope, especially when there were alternating chapters between the son as a boy, the same son as a grown man, and then partway through, we suddenly had chapters from the mom as well. It sometimes took me a few minutes to figure out who the narrator was as I began a new chapter. Even though it confused me at times, however, I still thought it was wonderful read overall.
FINAL THOUGHTS
With its poignant exploration of how deportation can rip families apart and ruin lives, it's very easy to see why Lisa Ko's The Leavers won the 2016 Pen/Bellwether Prize for Socially Engaged Fiction.
RATING:  4 STARS
Thanks so much to Netgalley, the author, and Algonquin Books for providing me with an e-galley of this book in exchange for an honest review. This in no way impacts my view of the book.

About Lisa Ko
Lisa Ko is the author of The Leavers, a novel which won the 2016 PEN/Bellwether Prize for Socially Engaged Fiction and will be published by Algonquin Books in May 2017. Her writing has appeared in Best American Short Stories 2016, The New York Times, Apogee Journal, Narrative, O. Magazine, Copper Nickel, Storychord, One Teen Story, Brooklyn Review, and elsewhere. A co-founder of Hyphen and a fiction editor at Drunken Boat, Lisa has been awarded fellowships and residencies from the New York Foundation for the Arts, the Lower Manhattan Cultural Council, the MacDowell Colony, the Helene Wurlitzer Foundation, Writers OMI at Ledig House, the Jerome Foundation, Blue Mountain Center, the Van Lier Foundation, Hawthornden Castle, the I-Park Foundation, the Anderson Center, the Constance Saltonstall Foundation, and the Kimmel Harding Nelson Center. Born in Queens and raised in Jersey, she lives in Brooklyn.
http://thebookishlibra.com/wp-content/uploads/2017/04/the-leavers.jpg
1116
740
Suzanne
http://thebookishlibra.com/wp-content/uploads/2016/07/bookish-libra-logo-2-1.png
Suzanne
2017-04-24 06:29:50
2017-04-24 06:30:39
ARC Review of The Leavers by Lisa Ko